Watering your Garden
Written by Jennifer Charlotte Date Posted: 29 November 2016
Watering is an essential part of every gardeners routine and although it is mostly self explanatory there are a few principals you should understand and keep in mind to ensure your garden is the best it can be.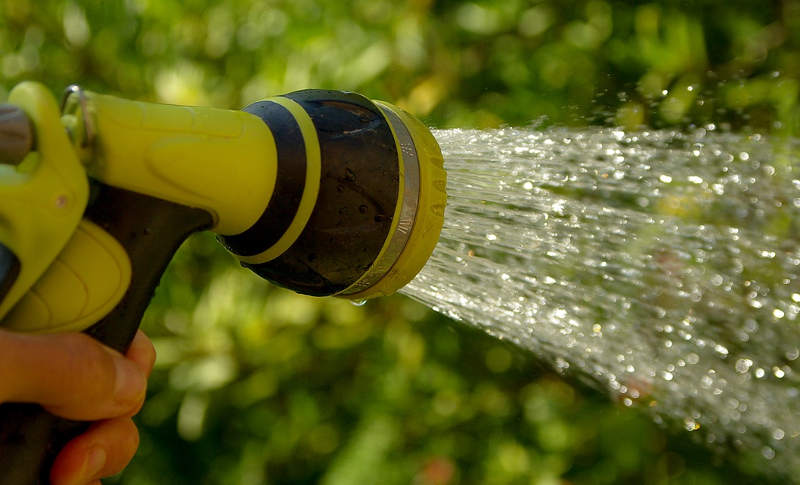 How often should I water my Garden?
There is no set timeframe on how often you should water your garden, in fact it is usually a mistake to think that the garden should be watered at a predefined interval. Overwatering can do just as much harm as underwatering.
The best way to judge when your garden needs watering is to simply look at your soil. While there are exceptions most herbs, vegetables and flowers like moist soil; simply check your soil and see if it is moist below the surface (check around around 5cm deep). Soil will often form a dry 'crust' so scratch back the crust and check if your soil is moist underneath. If it's moist you probably don't need to water just yet, if its almost or completely dry it's time to water.
Weather also plays a huge part in determining how often you need to water your garden so pay attention to rainfall and temperatures at the same time as studying your soil. You'll quickly learn how to predict when your garden needs watering without even checking the soil.
When should I water my Garden?
Early morning: The best time of day to water your garden is in the early morning. The water will soak deep into the ground reaching the deepest roots with little evaporation. Plants are more receptive to watering in the morning and will absorb more water preparing them for the heat of the day.
Day: Plants should not be watered in the middle of the day. The sun is too strong and when combined with the water can burn leaves and stems. Water will also evaporate too quickly without soaking deep in to the soil.
Late afternoon: Watering in the late afternoon is another good time if the morning is inconvenient. Make sure the sun is well past it's hottest so your plants don't get burnt.
Night: Plants should not be watered at night either. Water will be slow to evaporate and wet stems and leaves can lead to problems with fungus and disease.
Watering Tips:
Water roots, not leaves: Plants absorb moisture through their roots not their leaves so always water around the base of the plant. Watering over the plant and it's leaves can cause problems with fungus and disease.
Water deeply: When possible water your plants long and deeply to ensure that water penetrates deep in to the soil. This will encourage deep root growth which will provide your plants with access to more water and make them resilient to hot weather and drought. If you water too shallowly roots will grow along the surface instead of growing downwards and are more susceptible to drying out.
Do not overwater: Be careful not to overwater your plants. Monitor your soil and only water when necessary. Overwatering can cause just as many problems as underwatering. A few indicators of overwatering are browning leaves, rotting stems and limp foliage.
Mulch: Mulching around plants will help retain moisture and reduces surface runoff, meaning your watering will be more effective.
Young seedlings: Ensure soil around young seedlings is kept moist. Young seedlings have very shallow roots and will need watering frequently until they are established.
Seeds: Ensure soil around seeds is kept moist. Consider covering seed trays with cling wrap or paper to lock in moisture until germination.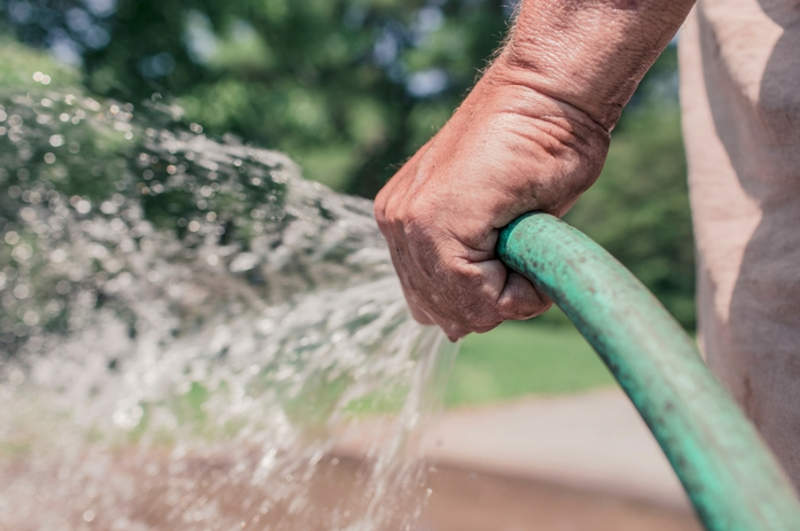 Recent blog posts:
---
Author: The Seed Collection Pty Ltd Date Posted: 19 April 2021
If you're keen on mustard's tangy flavour, it's easy to grow a wide range of varieties in your garden. This article explains all you need to know, whether you're growing mustard for its tasty leaves or fiery seeds.
---
Author: The Seed Collection Pty Ltd Date Posted: 1 April 2021
While your overall gardening activity might be slowing down as winter approaches, April is still an incredibly important month. The gardening hours you put in now will pay huge rewards over winter.
---
Date Posted: 31 March 2021
Sharpening secateurs, shears, knives, scissors, and many other gardening tools is straightforward using a specialised sharpener tool. And unlike using many mechanical blade grinders, there's no need to disassemble the secateurs first. Here's what to do.
---
Author: The Seed Collection Pty Ltd Date Posted: 26 March 2021
Kale is nutritious, versatile and easy to grow. What's more, homegrown offers vastly better taste and texture than the coarse, bitter leaves too often found in stores. This article gives a guide to growing, harvesting, and using kale to enjoy it.
---
Author: The Seed Collection Pty Ltd Date Posted: 18 March 2021
Armyworms are a group of caterpillar species which can lay waste to a garden. Although they prefer to feed on grasses and grains, any leafy plant is at risk if there's a serious infestation. This article explains the damage these bugs can do.
---
View all blog posts
---
Comments (1)
By:

Deirdre Hourigan

on 30 November 2016
Am very impressed with my recent dealimgs with your company.I had sent me some cracker jack marigold seeds, so carefully wrapped and with instruction,made it all easy. Very classey as well. Those seeds are up and showing their second set of leaves!! Very happy all round and now have subscribed to your newsletter,so shall look forward to reading your information and purchsing further seeds.HAVE TAKEN NOTE OF YOUR WATERING ADVICE TOO!! I just need to learn how to grow orchids now and will be really happy! Thank you heaps, Deirdre Hourigan (Dee)
TheSeedCollection Response
Glad to hear you're having some good results Deirdre!
---