6 Reasons to Grow from Seed
Written by Adam Boddy Date Posted: 25 November 2012
I've never understood why but many people have never even tried growing anything from seed. They seem to think it's some highly skilled task that only a professional or experienced gardener can do. When in reality growing from seed is easy! Sure there are varieties that are hard to germinate but the majority of them are easy; especially when it comes to vegetables. Still the majority of gardeners buy seedlings from their local nursery, supermarket or hardware store and most people think this gives them a head start or an advantage, well I disagree, here are 6 reasons why I think you should grow from seed: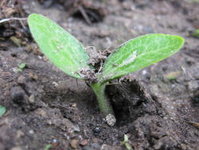 1.) Growing from seed is cheaper
It's obvious but growing vegetables from seed is far cheaper than buying seedlings and far, far, far, cheaper than buying mature plants. If you want to get the most out of your money the choice is easy.


2.) Greater choice of varieties
When you buy seedlings, in most cases you are buying varieties that have been developed to be sold as seedlings, the range is very limited and you end up growing the same varieties year after year. If you are growing from seed there is a far greater choice of varieties and if you are anything like me you'll agree trying out new things is half the fun of gardening. So why stick to the same varieties every year, experiment, have fun, try something new!

3.) It's more rewarding
One of the biggest factors for me is that I get so much more satisfaction growing something from seed. Watching the plant develop from a tiny shoot to a mature plant is very rewarding and honestly even today I still find it amazing. Sitting down at the dinner table with a plate of vegetables I've grown from seed gives me a great sense of accomplishment in turn making the meal even more enjoyable.

4.) Healthier plants
If you buy seedlings often you'll find that the plant has overgrown the pot and often it will be "pot-bound". Basically this means that the roots have reached the bottom of the pot curled up and continue growing around in the pot trying desperately to find an escape. This can generally be amended by "teasing" or cutting the roots but do you think that's really ideal for a new plant? It obviously must set it back a bit mustn't it? ...Of course it does, plants that have been pot-bound may never reach their true potential. Then of course there is the general stress to the plant of transplanting which for many varieties can be avoided by direct sowing. Basically what I'm saying is I find that when I grow from seed my plants end up far more healthy and vigorous than if I had grown from seedlings, in most cases the plants catch up and surpass their counterparts.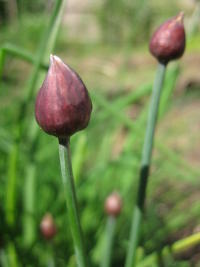 5.) You know what's in them
When you grow your own plants from seed you are in control from the very beginning so you have complete control over what goes in them. Want your plants to be organic? Happy to use chemicals? The choice is yours to make. On the other hand if you buy your seedlings you will never know exactly what is in them so when it comes time to harvest you wont have the piece of mind you might have had had you grown from seed.
6.) It's easy
It really is true, growing vegetables from seed is really easy. If your still not convinced why not try some of the "never fail" vegetables like corn, beans, radish, zucchini or pumpkin. All of these varieties can be sown directly into the garden and require little effort to get them started. For me it takes less time to get the seeds sown than it takes to visit to the nursery and it definitely takes far less time to sow seeds compared to transplanting seedlings.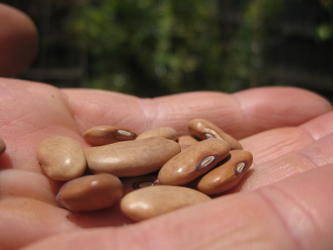 So really there is no reason not to at least give growing from seed a try, you have nothing to lose and everything to gain. Happy Gardening!
Related blog posts:
---
Author: Lauren Eshman Date Posted: 23 June 2016
Before you think - "There's no way I can garden!" I'm here to tell you that if I can do it, you totally can too! Here are 5 of my key learning's to help you get started.
---
Recent blog posts:
---
Author: The Seed Collection Pty Ltd Date Posted: 15 January 2020
Effective use of fertiliser is an essential technique for getting the most out of your garden and its plants. However, there's much more to it than opening a bottle of plant feed and spreading the contents liberally over the soil.
---
Author: The Seed Collection Pty Ltd Date Posted: 22 December 2019
Scale are common garden pests which can badly stunt a plant's growth, ruin its appearance, or even kill it off altogether. This article explains how to recognise scale, what kinds of damage they do, and how to keep their numbers under control.
---
Author: The Seed Collection Pty Ltd Date Posted: 17 December 2019
Not every gardener is blessed with a large plot of land to work their creative magic upon. However, a small garden needn't limit your ambitions – you just need to put a little more thought and planning into your horticultural efforts.
---
Author: The Seed Collection Pty Ltd Date Posted: 16 December 2019
There's an almost infinite variety of flower shapes, sizes, & colours out there to grow, & distinguishing between them can be confusing. This article outlines terms used to describe flower types, helping you to know what to expect from every seed you sow.
---
Author: The Seed Collection Pty Ltd Date Posted: 11 December 2019
While flowers may be highly prized for their beauty & scent, their appeal to humans is only a sideshow that gardeners down the ages have taken advantage of. Flowers have a vital biological function and are more complicated than many people think.
---
View all blog posts
---
Comments (1)
RE: 6 Reasons to Grow from Seed

By:

terese bock

on 17 March 2016
is is all true i have done it both ways and would never by seedlings any more $20 will get you 4 punnets $20 worth of seed could be shared between 4 people with plenty for every one and only costing $5 EACH for 3 or more months of greens to add your cooking i feed some to the chickens enlarging on my self sufficient life style.
---