My Garden: Gardening Amongst the Dust, Dry, Clay, Rocks and Gravel
Written by Shelana Hocking Date Posted: 23 May 2016
Shelana takes us for a walk through her garden in Central Victoria, highlighting some of it's challanges and sharing a few tips along the way.
"Gardening amongst the dust, dry, clay, rocks and gravel. All with a smile on your face. Where my shovel has cobwebs and the crow bar is my best friend."
---
Returning back to Central Vic after 5 (long) years of city living I could not wait to get stuck into making our 7 acre property a gardeners paradise.- cough, yeah right. Two and a half years ago we hung our hats and made this house our home, rolled up our sleeves and got stuck into pulling apart, pruning, chopping, mulching, removing, all over grown plants, tree's and shrubs.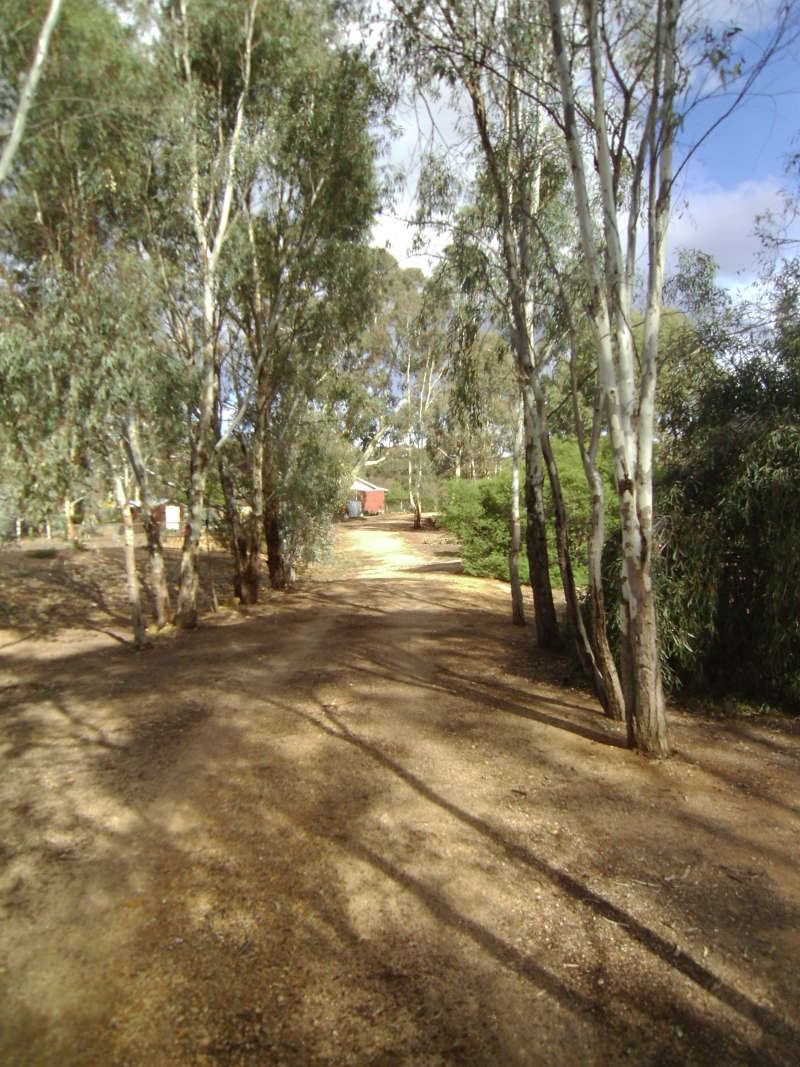 The conditions here are a gardeners nightmare: rocks, gravel, clay, and last but not least- BONE DRY (apart from today, in which it has decided to drizzle rain. while I sit and write)
So I have had to change the direction in my gardening ideas. Gone are the thoughts of having "normal" flower beds. Instead Salvias, Agastachies, Gaura's and tough drought tolerant plants have taken pride of place.
All plants, shrubs and tree's including bulbs have been dug in with a crowbar. Yep, 12 holes in the orchard, 6 holes in the citrus plot and dozens upon dozens of holes for assorted native tree's all created with a crowbar.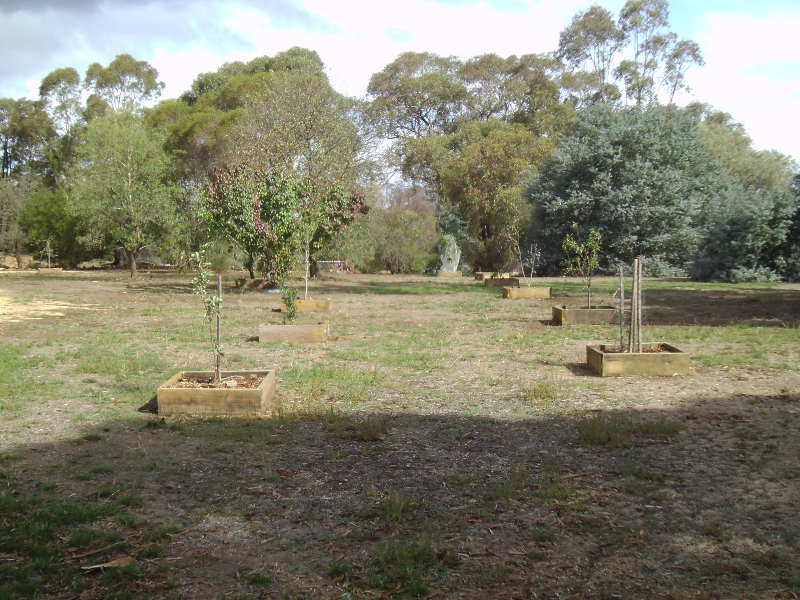 I've found that prior to planting the tree's, throwing a few handfuls of Gypsum (clay breaker), filling with horse poo (which I have endless supply), covering back over with the dirt that I have taken out, and leaving for a few weeks is very beficial.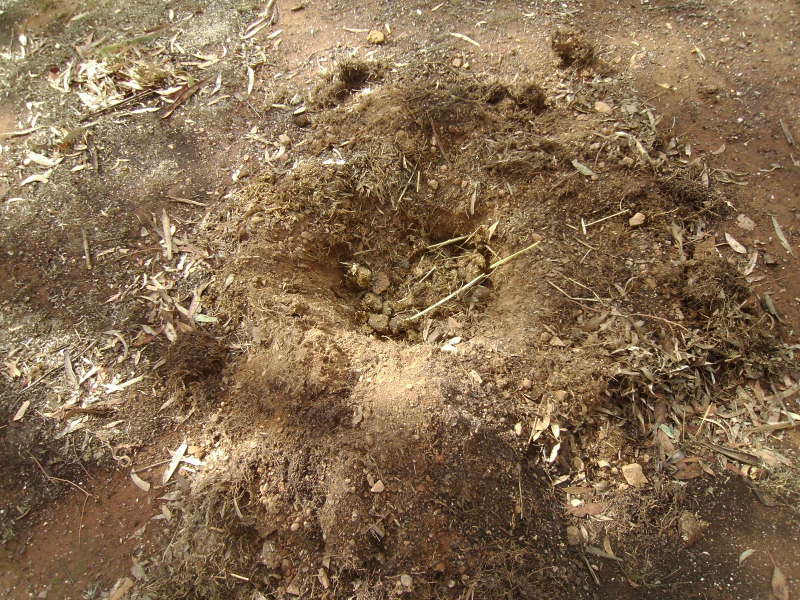 When planting out fruit tree's, I remove all dirt from the roots, and then plant out into the fresh workable soil.
A hint for bare rooted fruit tree's- remove from packaging, remove dirt and place in large container filled with liquid fertilizer and water - eg Seasol (tonic) and Power feed (food). You can leave in this solution for at least 3-4 days until ready to plant out.

Next summer I plan to paint the trunks of the fruit tree's with white paint, to keep the trunks cool (white reflects the heat).
Sadly with most of my citrus trees I have had to plant them back into pots due to the above normal summer heat (35-40°C most days) and dry winds. But all is not lost, they are now back to their chirpy selves. So in their place I have planted, Salvias and Buddleja's.
I have 6 metal raised garden beds which over time I will replace with straw bales, as the soil bakes over the summer months, and I have only had partial success with summer crops. Capsicums, Chilli's and Eggplants seem to thrive here, but my tomato crop let me down this year.
For instant sun/heat protection I have two shade cloth roller blinds that we no longer need, so waste not want not.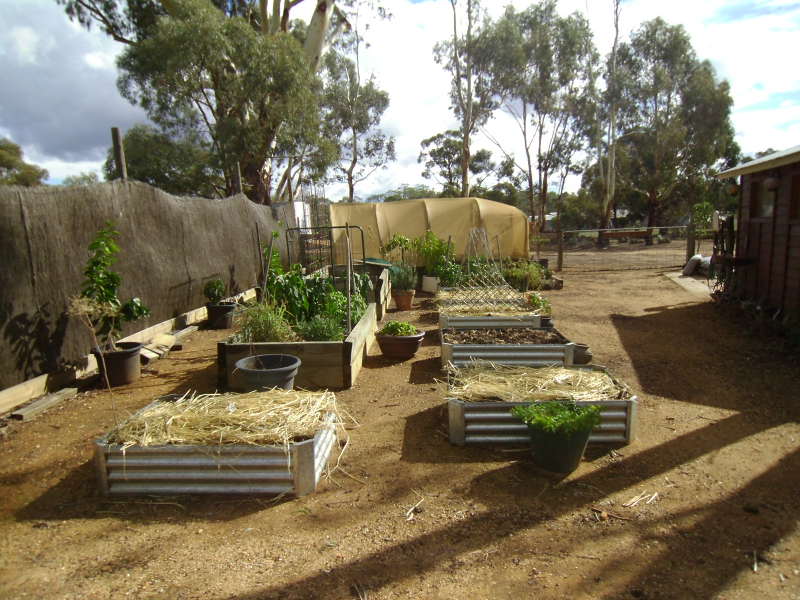 Fertilizing: as I said earlier, I am lucky enough to have a never ending supply of horse poo, so not only do I throw it in the compost and mix through, but I also turn it into a liquid fertilizer, by sitting two pieces of timber(Garden stakes work a treat) on top of a plastic 20 L rubbish bin, filling a largish plastic pot with horse poo, sitting it on top of the timber- and run water through it, until the bin is full. You don't need to do it all at once- I do mine every time I water the veg garden that way you don't risk it spilling over.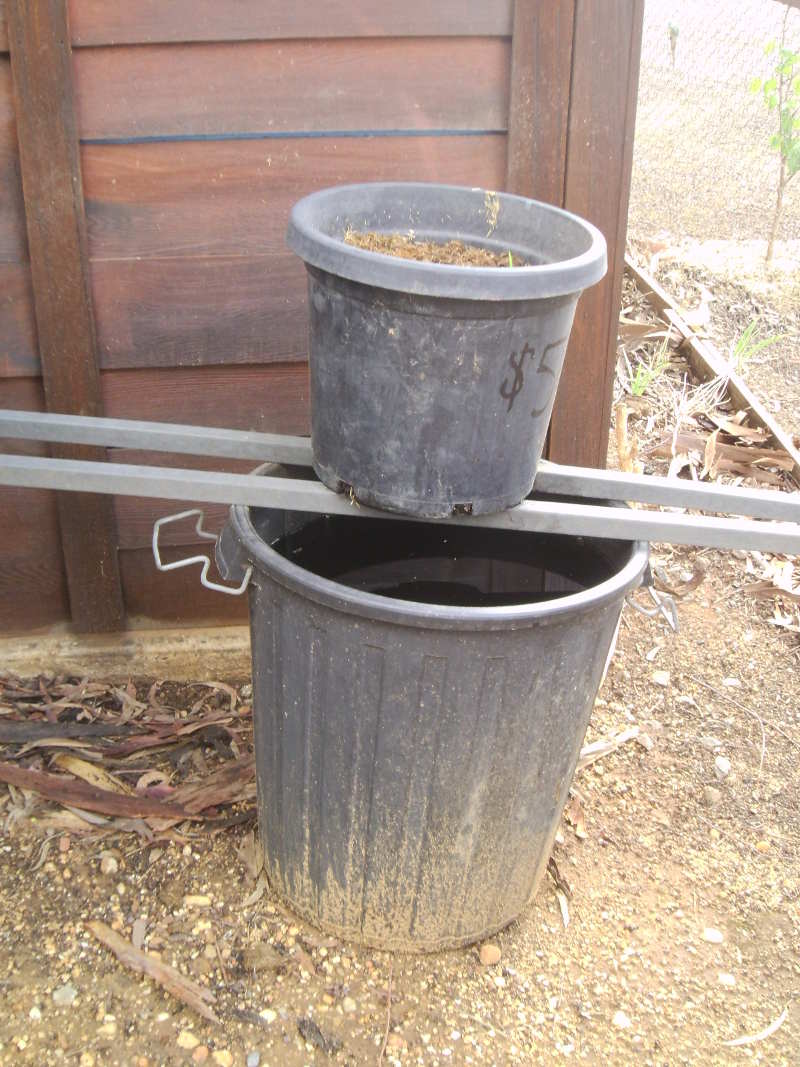 The rest of the property is filled with assorted species of Acacia's, including- Pycnantha (Golden wattle) - Baileyana (Golden Mimosa tree)- Black Mimosa and Purple leaf Acacia. Also 2 Hakea's (Pin cushion) and several varieties of flowering gums including one 80 plus year gum tree(which we did have a few branches taken off and some trimmed to take weight off it's rather tall frame) and a 150 plus year old gum tree.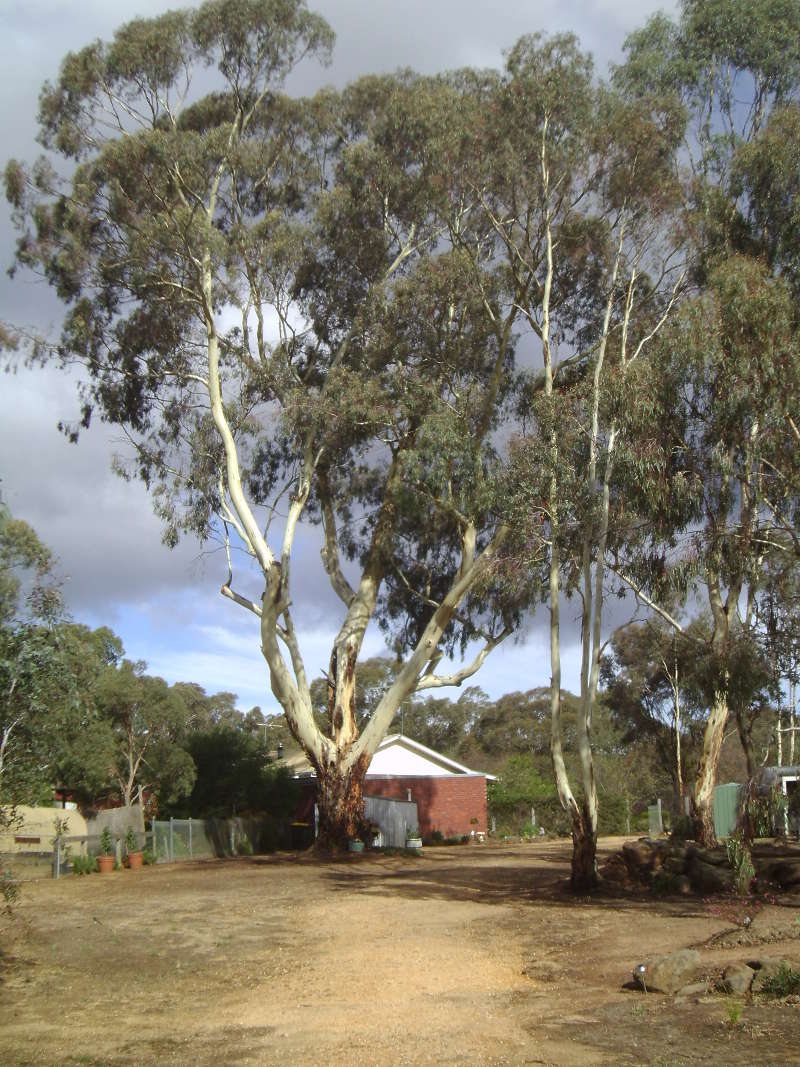 I have planted out numerous Calistemon, Native grasses (to keep the wild ducks happy) Silver Princess Eucalyptus, a couple of Paulownia's, and some Schinus Molle (Peppercorn tree's). Including this beauty Pink Ribbon Eucalyptus, which is a weeping variety.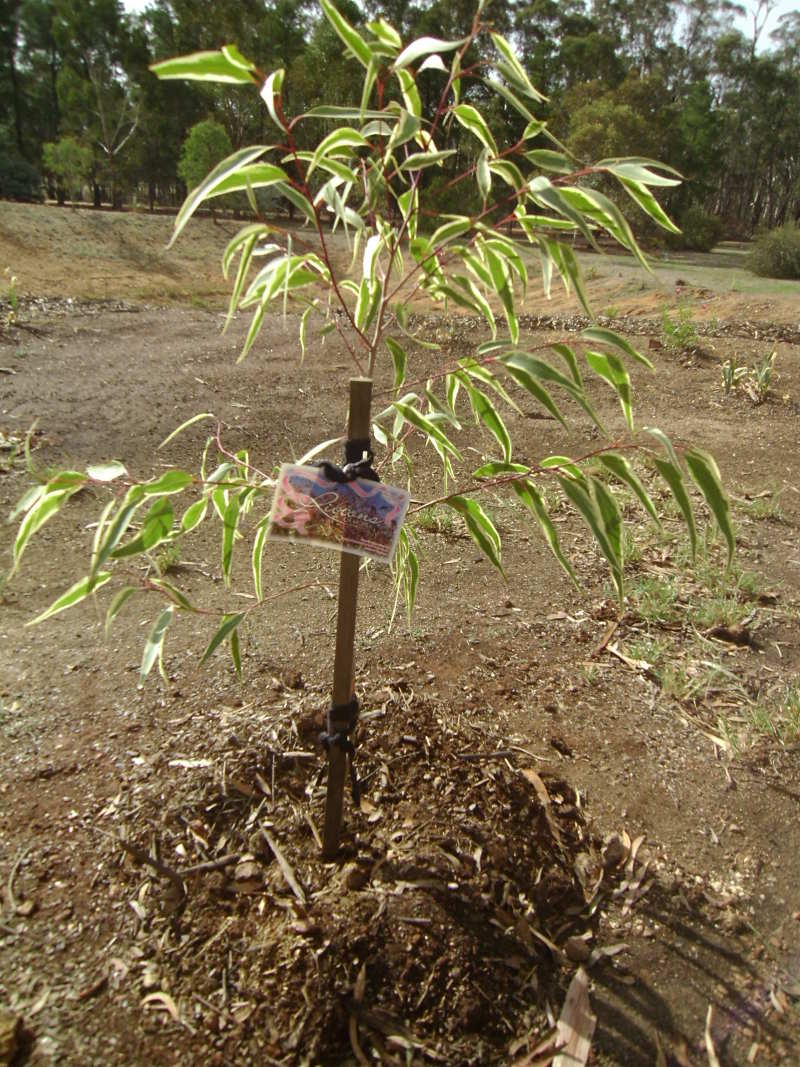 Well I wont bore you any more today, I just thought I would share my little story, and a couple of tricks and hints along the way.
Happy gardening everyone!
Shelana Hocking :)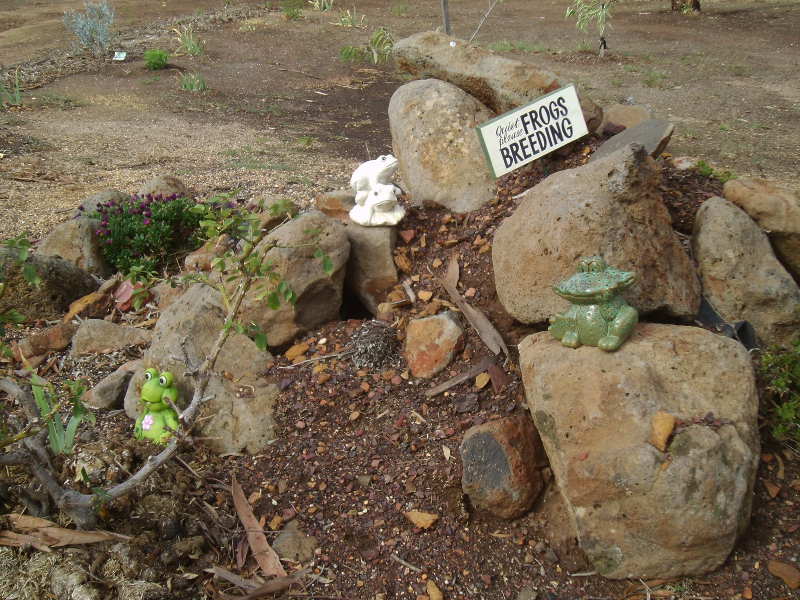 Article and photos by Shelana Hocking.
Related blog posts:
---
Author: Gregg Jacobson Date Posted: 17 June 2016
This article provides some great ideas on how you can re-purpose some common household items and put them to work in your garden. Great for the environment and great for your wallet!
---
Recent blog posts:
---
Author: The Seed Collection Pty Ltd Date Posted: 20 August 2018
Self-seeding flowers are a great way to blur the lines between a carefully cultivated garden and a wild natural look. They're easy to grow but also provide colour throughout the season. This article describes the advantages of growing self-seeding plants.
---
Author: Jennifer Charlotte Date Posted: 14 August 2018
Bees play vital part in the production of many of the world's food crops. Unfortunately though, bees are under threat from intensive farming, disease, and even climate change. This article explains how planning your garden with bees can make difference.
---
Author: Jennifer Charlotte Date Posted: 7 August 2018
Many plants dislike the disruption of being transplanted to their final location. Sowing your seeds in eggshells overcomes this problem, while also offering environmental benefits and providing your plants with extra nutrition.
---
Author: The Seed Collection Date Posted: 2 August 2018
Not all plants fit their growing season to your local conditions. Any gardener who loves tomatoes will know all about the race to ripen fruits before the first frosts arrive. However, you can sow these & other cold-hating seeds in late winter.
---
Author: The Seed Collection Pty Ltd Date Posted: 23 July 2018
Herbal teas offer a wide variety of intriguing flavours as well as many benefits to health and wellbeing. However, perhaps most importantly, they also open up new ways of enjoying your garden and of growing a wider variety of unusual plants.
---
View all blog posts
---
Comments (3)
By:

Marlene Petkovic

on 26 June 2016
I Know Shelana Very Well , She's My Daughter . She Has The Perseverance & Determination To Endure This Land ,Like Her Forebear's, and it's ,Tough , Hard Country , & Can be Unforgiving . I can't wait to see Her Property ( I say Property , because most of it is Garden ) I'm sure her hard work is going to Pay Off , when so many Bulbs & trees as well as, all her Orchids Bloom , it Will Be Beautiful , Just Like Her , ( a Proud Mumma Here ) As Well as Many Hours, in Her "Place Of Peace " , She is Amazing, with raising her Seedling's & Strike Rates Are Good , along with Cutting's . She has a Cute Little Timber Shed , Of Course Called " Shelana's Shed " , Where she does her Magic , & Patience with these, and sitting along side on the Bench ,Is Blue , the Cat , Just Keeping one eye on thing's ( he has only one Eye ) . Well Done My Precious Girl :)
---
By:

Lynne Roy

on 30 May 2016
I found Shelana's topic really interesting. I live in Cairo Egypt I buy seeds from seed collection because I cannot get the variety here. Like Shelana this year I have'nt had much luck with most of my gardening. Egg plant thrives as does basil, lettuce when it's cool, onions garlic,sweet potato. I have managed to get a few tomatoes but not really happy with the outcome My plan is to grow only from Decomber to March when it's cooler. I have made made my garden beds with bricks filled the beds about eight inches high with soil. This is one of my mistakes. The beds are not deep enough. Once the crops are finished I will build them up to at least 2 feet deep again not sure if this will be enough but am limited as my garden is on top of the roof so, bringing soil up is a difficult task in itself I am sure I will do better with time, practice and motivation. I really enjoy reading the articles from the news letter and have all ready learnt many shortcuts. All the best Shelana hope to read more about your gardening Cheers to everyone and keep the green fingers working
---
My Garden: Gardening Amongst the Dust, Dry, Clay,

By:

Gillian Vance

on 30 May 2016
wow Selena, you have quite the opposite problem to me! I live in the tropics so continual flooding during the wet season is one of my problems. I cannot imagine digging holes with a crowbar! You might try some of those inground worm buckets I wrote about this month - supposedly worm castings and compost are excellent for water retention in the soil. regards, Gillian Vance www.africanaussie.blogspot.com
---