I'm known as the 'Lemon Butter Lady' in our district & wear the label proudly. Lemons are undoubtedly mother nature's most useful fruit. Perhaps I'm the only one crazy enough around here to stand & stir over a double boiler for the past 9 years. And still going. But when life gives you lemons, I say make lemonade, make marmalade, lemon poppyseed cake & most of all, make an extra big batch of Lemon Curd.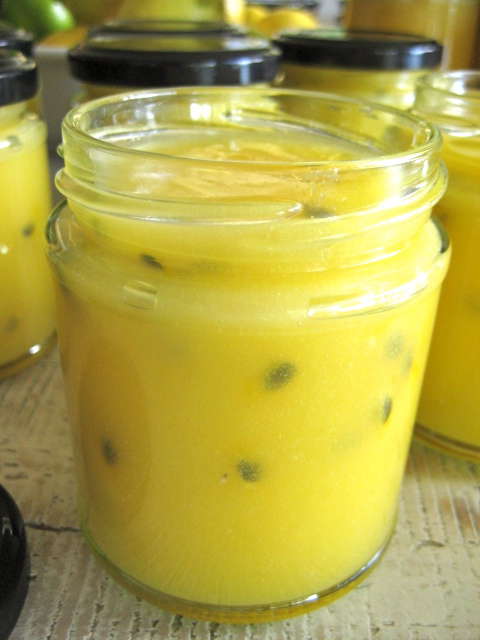 All about Lemons:
Every Aussie backyard or balcony tub should have its own lemon tree or three. Be sure to use up all your own lemons & any your neighbours may not want. Don't ever be tempted to buy imported citrus. Whether you have a Meyer (Citrus x meyeri 'Meyer'), Eureka (Citrus limon 'Eureka') or Lisbon (Citrus limon 'Lisbon) cultivar, it really doesn't matter. Just bear in mind your Eureka will fruit throughout much of the year in warm climates & a good Lisbon right through the winter.
Many of us choose to use Meyer Lemon, especially in the kitchen & for Lemon Curd. I've got fresh jars lined up cooling on the bench top as I write this. The Meyer cultivar is the only lemon we grow at our farm in the Gold Coast Hinterland, for the purpose of making silky sweet lemon curd & other citrus sensations. Meyers are juicier, more cold & frost hardy & a smaller, bushy tree that grows to around 3.5 metres tall.
For most folks, regular lemons are Eureka & Lisbons, as they are what's most commonly found in green grocers around our country. They are often larger in size, thick bright skinned & highly acidic. The Meyer in contrast (originating from China) is often touted as a cross between an orange/tangerine & lemon, generally smaller and more round, thinner skin, deeper yellow colour & with a much sweeter tang.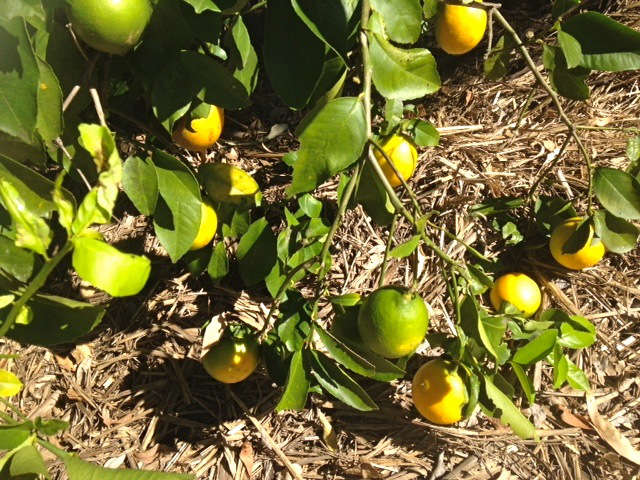 Meyer's peak season is December through May in our warm climate - in fact our trees are loaded right now. In cooler climate areas your lemon crop may be restricted to Autumn through Winter. Cold climate gardeners should ensure your lemon is planted in the warmest north facing, open position you can find. They are wind, frost & drought tender & 6 hours sun per day is preferable. In our coldest parts, why not try potting & growing your lemon tree in a glasshouse or conservatory.
Growing tips:
Early Autumn or Spring is the time I like to select & plant young lemon trees. A small specimen with super healthy leaves is best. Check it's not root bound in the pot & take note of the graft union to ensure there are no suckers below the graft point. Don't allow your new tree to set fruit in the first two seasons. Snip flowers & any fruit off to allow the plant all the energy it needs to establish well (3-5 years) & flourish in later years. Most lemon trees should have a moderately long life.
Lemons enjoy well drained sandy to clay loam that is slightly acid, with a pH range from 5.5 to 6.0 & a low salt content. They don't fair well in poorly drained clay based soils - add plenty of organic matter & sand. Mound up if necessary. Lemons happily grow in both inland & coastal Australia. Especially during drought you will find your lemon responds well to heavy mulching & deep watering.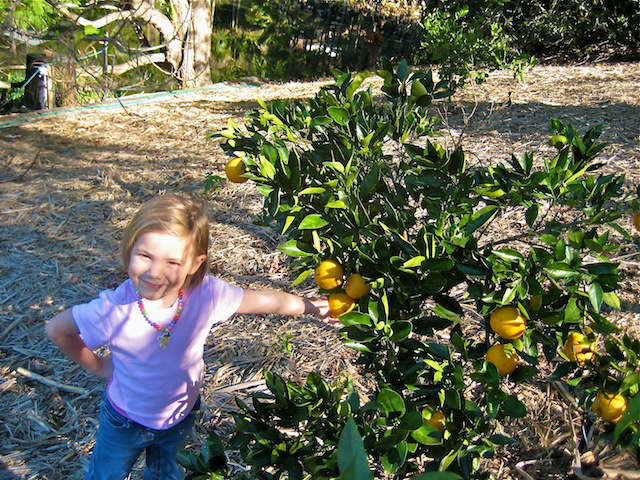 Try not to underestimate how much love (& food) all citrus trees require. Water well and use rotted compost in its planting hole. Avoid using powdered fertiliser for the first six weeks. Slow release or blood & bone is best. Apply liquid fertiliser at least every month during growth spurts, always around the drip-line & never to the trunk. Water well both before & after fertilising. Be aware that over-watering or very damp soils can cause sooty mould, collar rot & Phytophthora.
Manure is magic. It's by no coincidence that the lemon trees planted nearest to your chook pen are the happiest. Just think about how much energy the plant needs to create & ripen such fabulous juicy fruit for us to enjoy.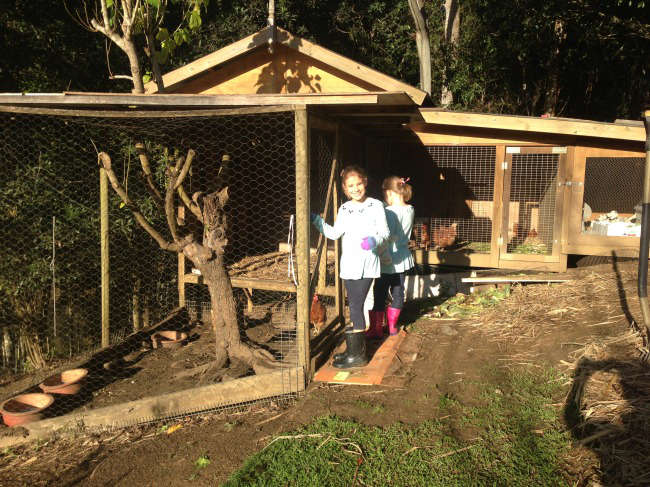 Fungal duty & Insect watch is essential. Checking for citrus scab, citrus bugs, citrus gall wasp, caterpillars, citrus butterfly, beetles, citrus leafminer, fruit fly, mites & scales - the list is long. Bronze Orange Bug is the stink bug we see most regularly. Your best defense is a happy tree, plenty of organic matter & White Oil spray. Keep the nutrients up and cut off any infested stems & leaves, dispose of them in a sealed bag.
So, where's the recipe you ask...
Easy peasy lemon squeezy. And whether you call it Lemon Butter or Lemon Curd is irrelevant. Just call it delicious & share it around. Spread it on warm scones, toast, muffins & pikelets. Fill pastry cases & atop a dainty meringue. Use as a sponge filling or just be honest & admit to eating it off the spoon directly from the fridge. Long live citrus curd - an oldie that's always a goodie.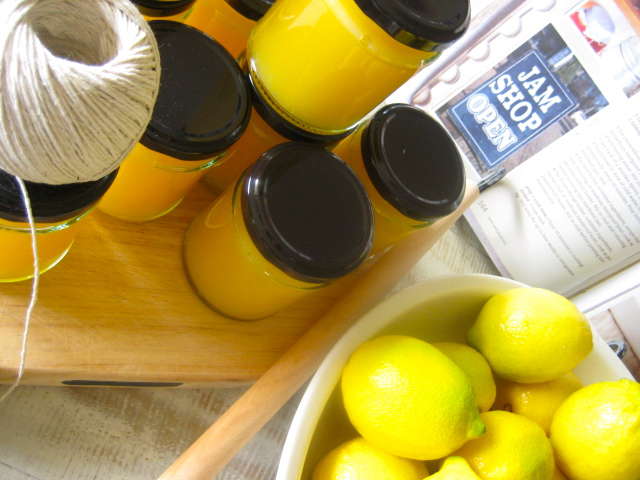 Lemon Curd Recipe:
Ingredients -
2 cups white sugar
110 grams soft unsalted butter
4 free range eggs (well beaten)
finely grated rind of 2 lemons
juice of 2 lemons
Method + Tips - Fill large saucepan with boiling water approximately half full to use as a base for double boiler. Place sugar, butter, beaten eggs, lemon juice & rind into a saucepan that will fit inside the larger saucepan. Stir ingredients well with a wooden spoon to combine. Place small pot inside larger one to create a double boiler. Cooking in this way allows the butter to cook slowly and mixture will not curdle.
Stir often, until sugar is fully dissolved & always in the same direction. Keep stirring gently throughout the cooking process. Stop stirring only towards the end, when the lemon curd is starting to thicken. You will know when the curd has reached the perfect set when it's thick enough to coat the back of your wooden spoon & quite transparent. Bottle in warm, sterilised jars from the oven. Cover down with clean lids immediately, sealing while hot. Once cold & opened, refrigerate to keep fresh.
Of course the same recipe & method can be used for any citrus you desire. Blood Orange Curd is fabulous. Ruby Grapefruit & Tangelo Curd also delicious. For Passionfruit curd I suggest you add the passionfruit pulp to this lemon recipe at the beginning of stirring. As much or as little pulp as you like. Enjoy.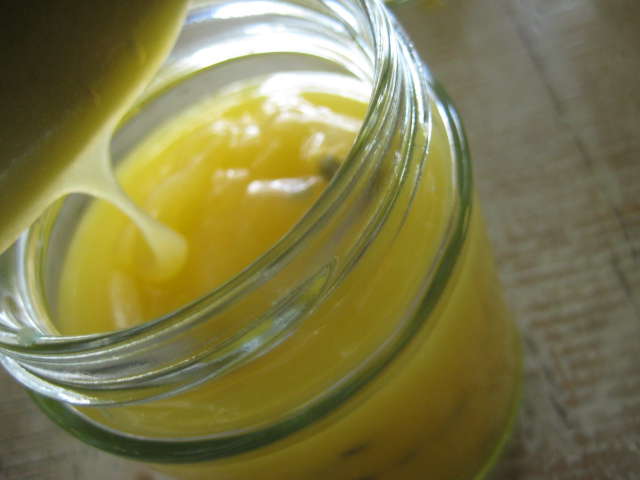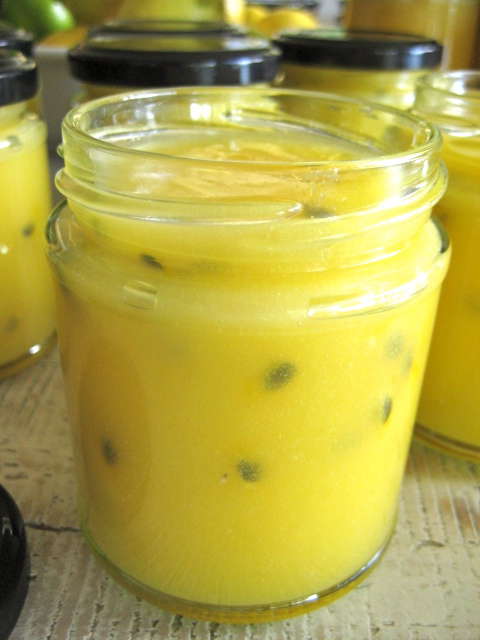 Article and photo's by Susie Hunt