Sowing Seeds Successfully
Written by Sarah Rasdall Date Posted: 13 November 2015
Sowing seeds has to be the most miraculous and exciting part of the entire growing process. Watching a completely perfect plant come alive from such a tiny capsule is truly a magnificent journey. But it can also feel intimidating and scary, so here are some tips to ensure that you can relax and enjoy this miracle of nature.

Soaking to Activate
Seeds need to absorb 40-60% of their weight in water to begin germinating. So a great way do that, and give your seeds a head start in life, is to soak them in a glass of water the night before you intend to sow them. This gives your seeds the 2 things they need to get started. Darkness and moisture. Basically you're replicating winter when the seeds are in a dormant state, deep underground absorbing moisture and softening up their tough exterior. The moisture activates the embryo inside, letting the seed know that it's time to germinate. Pre-soaking seeds the night before sowing will shave days off the germination time, which can be the most anxiety ridden days for any gardener.
There are some exceptions to this trick however. Beans, Peas, Lupins and Sweet Peas don't need the same amount of moisture as their smaller relatives, so there's no need to soak them the night before.


Direct sow or seed raising trays
Now that your seeds are plump and ready for the soil, you need to decide how you're going to sow them and there are a couple of ways you can go about it. Directly into your garden or in seed raising trays/small pots.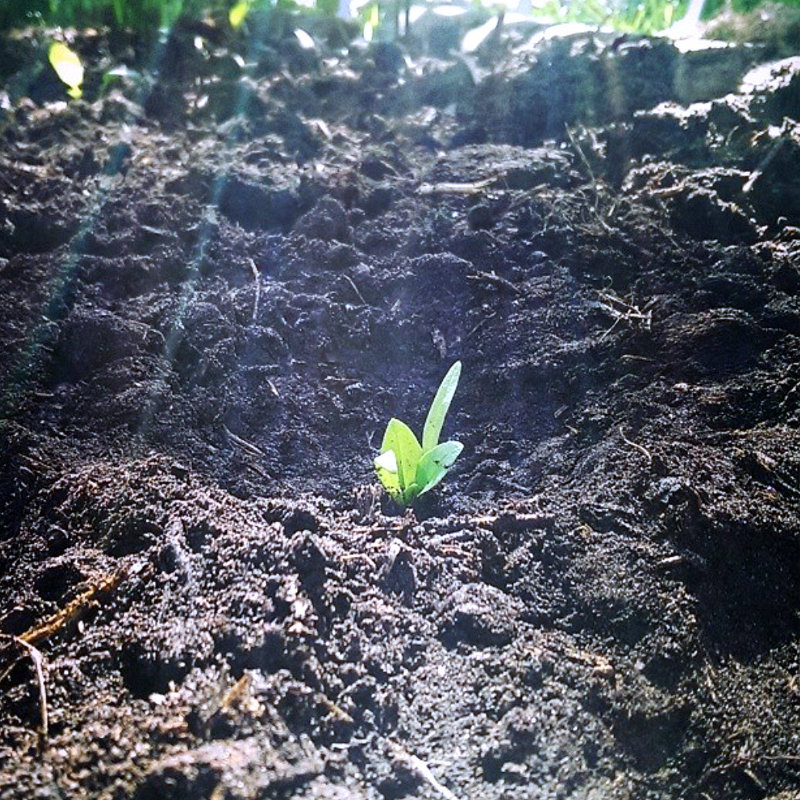 Direct Sowing: For larger seeds like pumpkins, corn, zucchini and melons, build up a small mound of dirt and place 3 or 4 seeds into the middle of the mound. Once the seeds have come up, thin them out by pulling out the smaller and weaker of the seedlings. This way you're sure to have the strongest and healthiest crop possible.
For root crops like carrots, parsnip, turnips and beetroot, create a small trench where you would like your plants to grow. Water the trench with a nitrogen rich fertiliser and sprinkle the seeds in. Then gently fill the trench back in with a sprinkling of soil or seed raising mix.
If you find your seedlings end up too close together, you'll need to thin them out. But there's an easy way to make sure that doesn't happen. Next time you're direct sowing small seeds, add the them to some dry sand or seed raising mix before you sow them. This will help to disperse the seeds as they go onto the soil. To do this, find an old jar and punch decent sized holes in the lid. Put your sand and seed mix into the jar and use it to sprinkle the seeds out into your garden bed. You might still need to thin some out but the job will be a lot smaller.
Seed trays: Smaller seeds like capsicums, tomatoes, Eggplant and most herbs will do better in seed raising trays or individual pots. Once the seedlings have got their first true leaves and are looking strong and healthy, you can plant them out into the garden. When you're transplanting your seedlings, be careful not to disturb the roots too much. Move as much root soil with the seedling as you can to avoid transplant shock. Seedlings may look weak for a day or two after transplanting so be sure to give them plenty of water and even a small drink of seaweed solution to help the roots settle in and become established.


What Depth to Sow your seeds
You'll generally find that your seed packet will have the recommended depth of sowing printed on it. But if for some reason your seeds didn't come in a printed packet, then the general rule of thumb for depth of sowing is to use the seed itself as a guide. Sow them at a depth of one and a half to two times the width of the seed. However if you're sowing tiny seeds that prefer to be on the surface of the soil, you can cover the tray with a thin piece of cardboard to give the seeds the darkness they need to germinate. Be sure to check under the cardboard every day and when you see the seeds begin to sprout, take the cardboard away to allow the seeds the sun they need to continue to grow.

Watering
It's important to keep the seed raising soil moist but not wet because too much moisture will drown the seed. It's equally important not to let the soil dry out. You can use a spray bottle that creates a fine mist spray to water daily and if the weather is very warm you'll need to spray them twice daily.

Now that your seeds are all tucked into their new home, you can sit back and allow the miracle of nature to occur in your own backyard. There's nothing like waking up in the morning and racing outside to check for those first signs of sprouting. When you sow your own seeds, it truly feels like christmas every morning.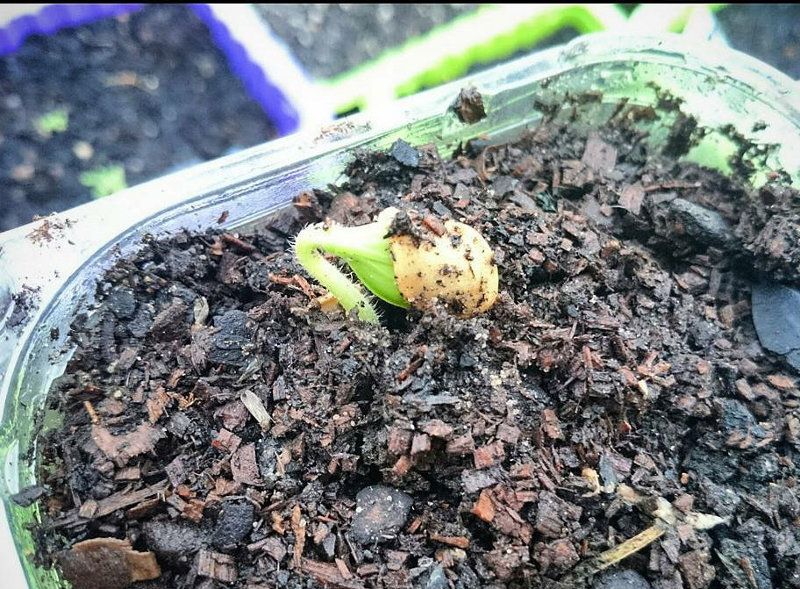 Related blog posts:
---
Author: Jennifer Charlotte Date Posted: 31 March 2017
Sowing tiny seeds can be a daunting task and if not handled correctly can lead to disappointing results. This article discusses many of the challenges tiny seeds cause as well as many methods you can employ to ensure you get the best results possible.
---
Author: Adam Boddy Date Posted: 29 January 2016
It's one of the most common issues you run into when starting plants from seed. What do you do when your seedlings grow skinny, delicate and spindly? This article can help diagnose why you are winding up with leggy seedlings and how to correct it.
---
Author: Sarah Rasdall Date Posted: 16 December 2015
Knowing how to transplant seedlings from pots into your garden is an essential skill every gardener needs to know. This article details some keys points to make sure your seedlings get the best start possible in their new home.
---
Recent blog posts:
---
Author: The Seed Collection Pty Ltd Date Posted: 1 May 2021
Late autumn is a great time to be productive in the garden. The milder weather means it's less energy-sapping to be working outdoors, while the autumn colours provide a feast for the eyes to replace the fading summer blooms.
---
Author: The Seed Collection Pty Ltd Date Posted: 28 April 2021
Biofumigation is an organic way of reducing soil-borne diseases while also improving soil quality and nutrient levels. This article explains how it works, and gives a simple seven-step guide to using the technique.
---
Author: The Seed Collection Pty Ltd Date Posted: 27 April 2021
Mustard is easy to grow, and provides both tasty leaves and fiery seeds for use in the kitchen. Here's how to turn the seed harvest into the familiar mustard table condiment, using just a few store cupboard ingredients.
---
Author: The Seed Collection Pty Ltd Date Posted: 19 April 2021
If you're keen on mustard's tangy flavour, it's easy to grow a wide range of varieties in your garden. This article explains all you need to know, whether you're growing mustard for its tasty leaves or fiery seeds.
---
Author: The Seed Collection Pty Ltd Date Posted: 11 April 2021
How to use baking soda, vinegar, worms, and your bare hands to test your garden soil's composition, organic mix, drainage, and pH.
---
View all blog posts
---
Comments (4)
RE: Sowing Seeds Successfully

By:

Matthew Goudge

on 17 March 2016
Fantastic information to have on hand.
---
RE: Sowing Seeds Successfully

By:

Simon King

on 17 March 2016
An empty salt shaker also works well for sowing tiny seeds mixed with sand
---
RE: Sowing Seeds Successfully

By:

Angeliza Wanstall

on 17 March 2016
Great article thanks! Am I allowed to pass this article on to my clients? Cheers, Angie
---
RE: Sowing Seeds Successfully

By:

Angeliza Wanstall

on 17 March 2016
Great article thanks! Am I allowed to pass this article on to my clients? Cheers, Angie
---