This recipe makes a great healthy and hearty meal using some great home-grown veggies!
Ingredients:
250g Brown Rice (pre-cooked)
3 Ripe Tomatoes (diced)
3 Cloves of Garlic (finely diced)
1 Small brown Onion (finely diced)
1 Chilli (finely diced)
100 grams Fetta (cut into chunky squares)
1 handful of Kalamata Olives (pitted & quartered)
1 large handful of baby Spinach leaves (coarsely chopped)
1 large handful of fresh Basil leaves (coarsely chopped - you can substitute for a large tablespoon of Basil pesto if you have no fresh basil)
*This recipe makes approximately 4 stuffed squash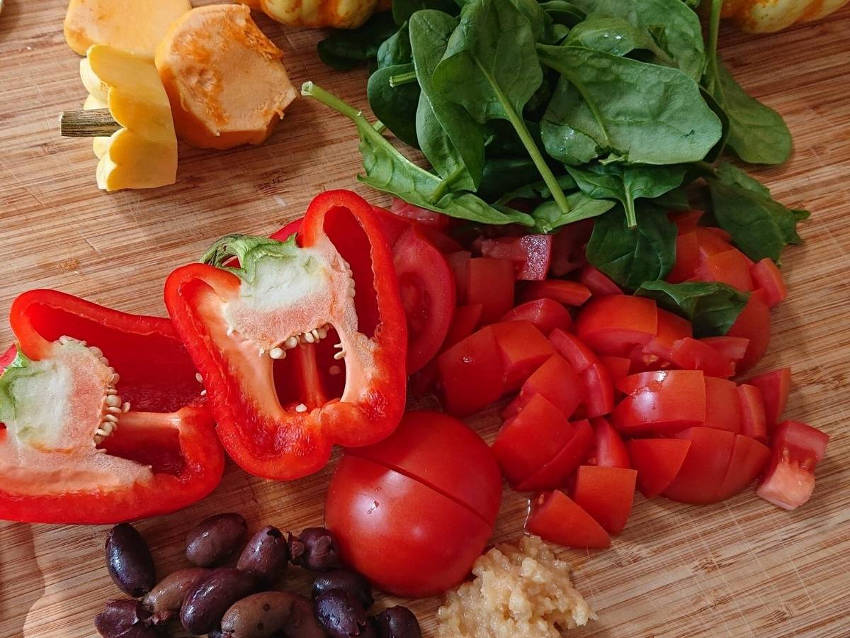 Method:
Start by washing the outside of the sweet dumpling squash thoroughly, use a scrubbing brush to clean off any soil or other debris from between the grooves on the skin.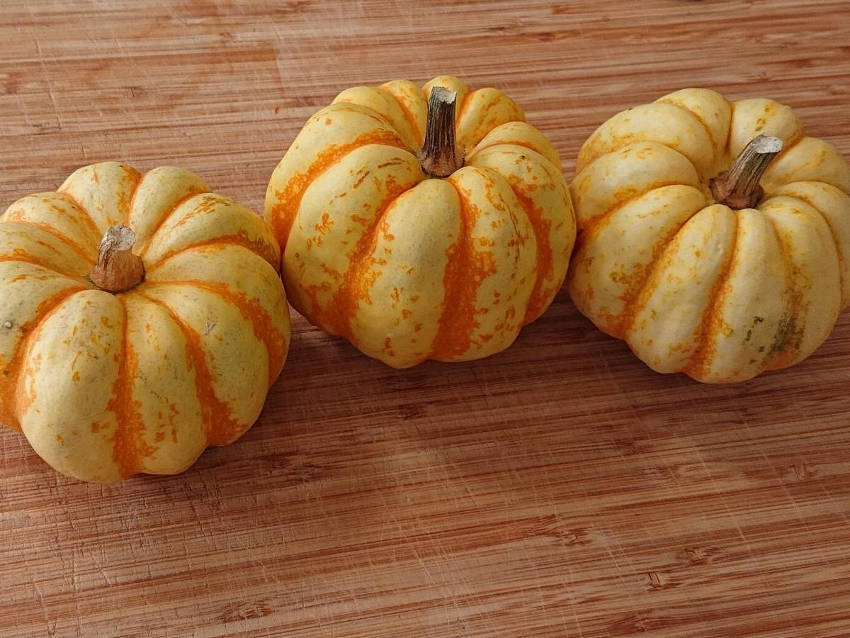 Preheat the oven to 180 degrees Celsius.
Using a sharp small paring knife cut neatly and carefully around the stem until you have cut the whole way through and the top of the squash lifts off easily.
Once you have cut through the tops of the squash remove the seeds from the inside by using a small teaspoon to scoop out the seeds and seed membrane. Retain the tops as you will still need them to use as lids during the baking process (this stops the filling drying out).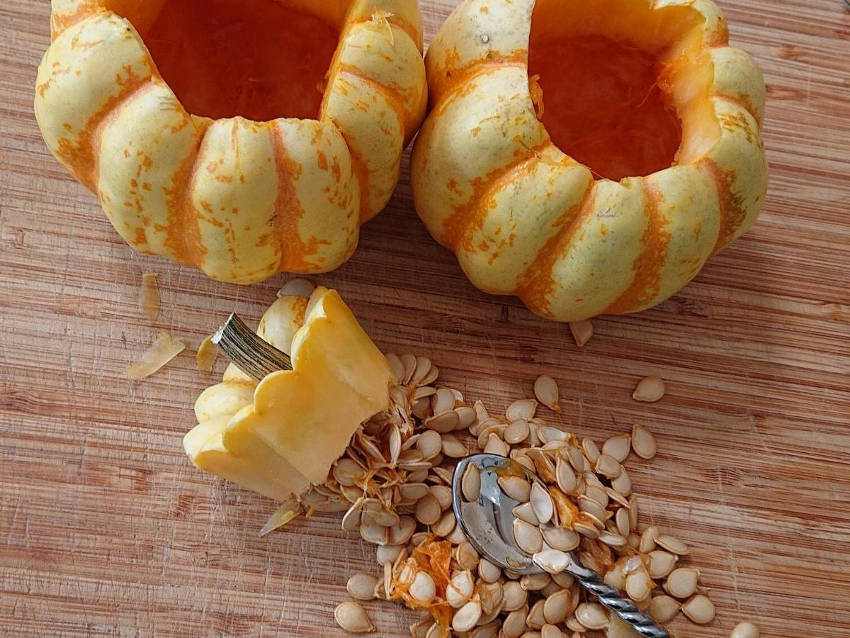 Combine all the stuffing ingredients into a bowl, you can substitute anything on the list you don't like, perhaps swap olives for bacon if you're not an olive fan, white rice instead of brown rice is fine, leave out the chilli if you don't like spicy foods.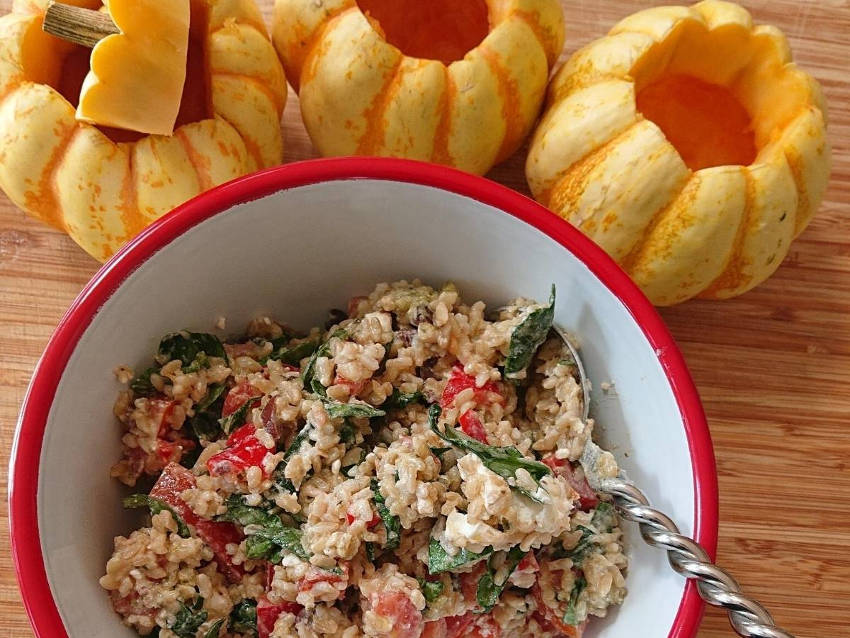 Stuff the squash with the mixture, pushing it down from the top to ensure all the gaps are filled.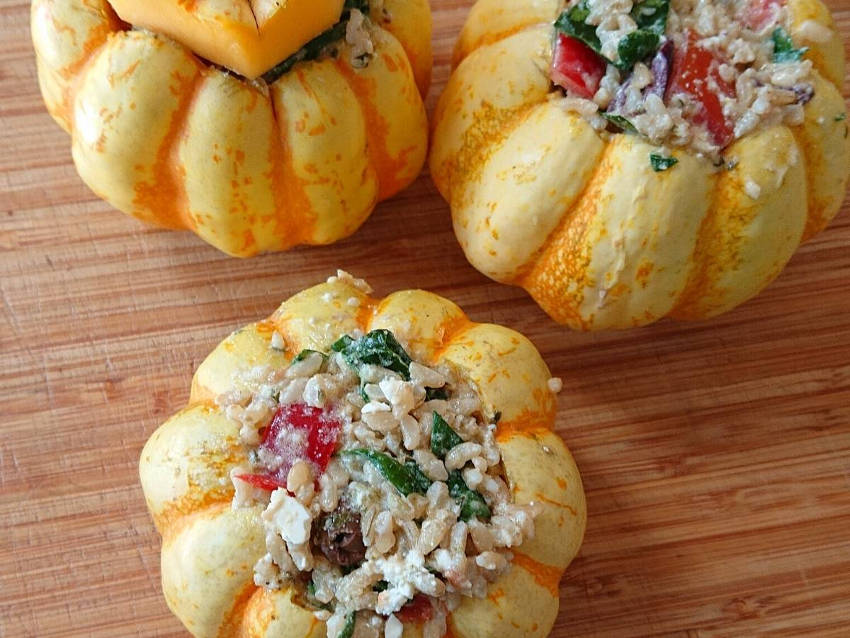 Place the tops back on the squash and put the stuffed squash onto a baking tray place into your preheated oven.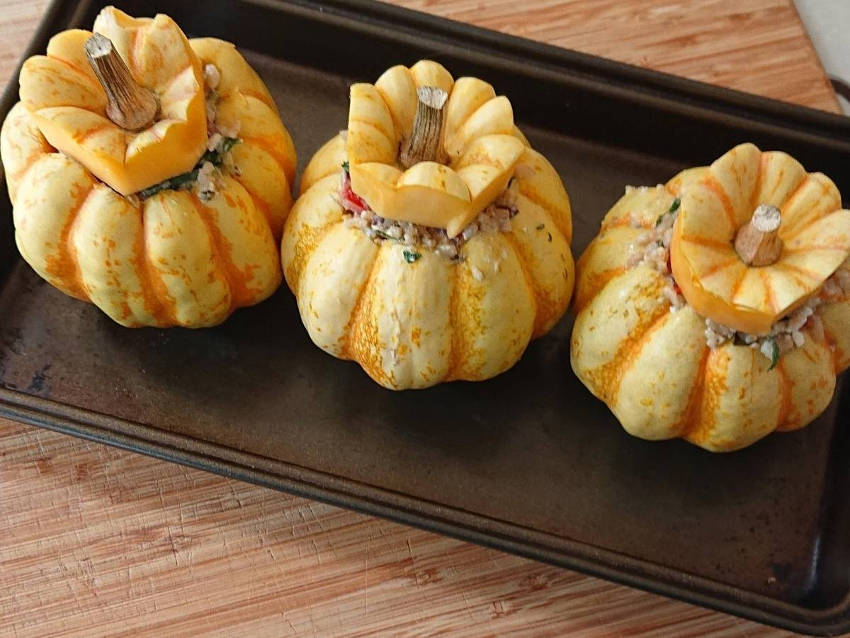 Cook for 60 minutes or until a skewer easily passed through the side of the squash without much resistance. The skin should be wrinkled and browned.
Eat and enjoy! :)