Summer garden tips
Written by Adam Boddy Date Posted: 1 December 2012
Summer is one of the best times to be a gardener, it's the time of year that we get to reap the rewards of all our hard work. Plants grow so fast you can see them changing day to day and harvests are bountiful. Summer can also be a lot of work though, here are some tips to make your life a little easier: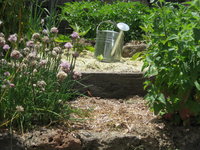 Mulch
Mulching plants can be very beneficial not only does it shield the roots of a plant from the extremes in weather, it locks in moisture, keeps the weeds down and improves the soil quality. When mulching the vegetable garden make sure to choose a mulch that breaks down quickly like pea straw or lucerne. This is simply because other mulches like wood chips or pine bark take a long time to decompose and can hinder the growth of plants if dug into the soil.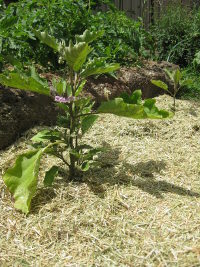 Watering
- Water regularly but try and keep it even over time to encourage uniform growth.
- Once a plant is established give more water less often to encourage deeper root growth.
- Watering in the morning before the sun touches your garden is best and reduces the risk of disease.
- If your soil forms a crust make sure you break it to allow the water to penetrate more easily.
Keep on top of weeds
At this time of year weeds grow so fast they can overrun your garden. The trick is to keep on top of them. Hoeing is probably one of the easiest methods. Scratch the surface of the soil around plants to disturb young weeds before they have the chance to establish themselves. Doing this regularly almost removes the need to do any 'real' weeding. It'll save you time and your back and knees will thank you!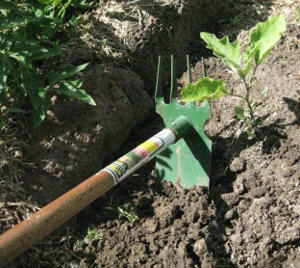 Transplant on cooler days
Transplanting can be very stressful for a plant, so give your plants the best chance by transplanting on cooler days and late in the day.
Pick flowers and vegetables regularly
Picking flowers, fruit and vegetables regularly encourages more growth and reduces the risk of attracting pests to the garden.
What to sow now
There are plenty of choices to sow in summer. Check out our sowing chart for what to sow in your climate.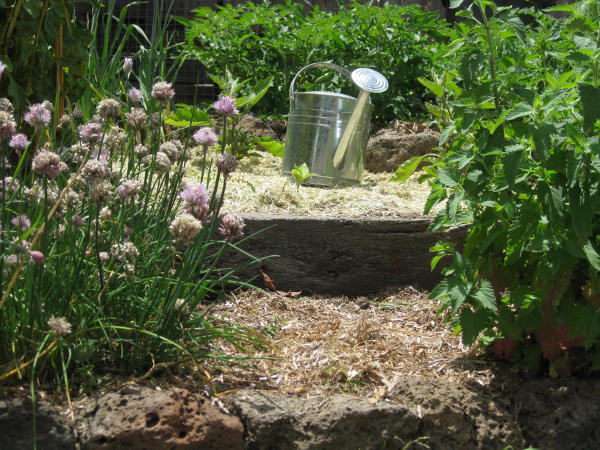 Recent blog posts:
---
Author: The Seed Collection Pty Ltd Date Posted: 18 March 2019
With especially hot, dry summers seeming to arrive ever more often, water conservation is an increasingly urgent issue. Gardeners can be at the forefront of this effort, both by minimising water use and by planting drought-tolerant species.
---
Author: The Seed Collection Pty Ltd Date Posted: 1 March 2019
This hardy plant is easy to grow and makes a beneficial addition to a vegetable garden. If you haven't tried growing calendula, consider giving this plant a chance to earn a spot in your garden.
---
Author: The Seed Collection Pty Ltd Date Posted: 1 March 2019
Human hands have guided the development of nearly all modern food crops, using a process called artificial selection. This article explains how artificial selection works, and how it has influenced the contents of today's gardens and farms.
---
Author: The Seed Collection Pty Ltd Date Posted: 28 February 2019
By making your own potpourri, you can extend the weeks of pleasure given by your carefully cultivated flowers. This article explains what potpourri is, what it's made from, and how to make it at home.
---
Author: The Seed Collection Pty Ltd Date Posted: 25 February 2019
Colour, shape and structure all play vital roles in the design of an attractive garden. However, one other ingredient also needs to be included for a space that pleases all senses. This article describes which seeds to sow to make your garden fragrant.
---
View all blog posts
---
Comments (1)
RE: Summer garden tips

By:

Angela Tapara

on 17 March 2016
Godd information for people who are just learning about the garden.
---