Summer garden tips
Written by Adam Boddy Date Posted: 1 December 2012
Summer is one of the best times to be a gardener, it's the time of year that we get to reap the rewards of all our hard work. Plants grow so fast you can see them changing day to day and harvests are bountiful. Summer can also be a lot of work though, here are some tips to make your life a little easier: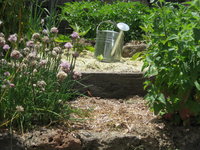 Mulch
Mulching plants can be very beneficial not only does it shield the roots of a plant from the extremes in weather, it locks in moisture, keeps the weeds down and improves the soil quality. When mulching the vegetable garden make sure to choose a mulch that breaks down quickly like pea straw or lucerne. This is simply because other mulches like wood chips or pine bark take a long time to decompose and can hinder the growth of plants if dug into the soil.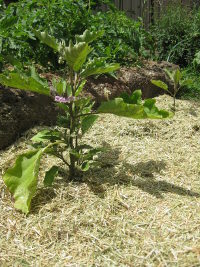 Watering
- Water regularly but try and keep it even over time to encourage uniform growth.
- Once a plant is established give more water less often to encourage deeper root growth.
- Watering in the morning before the sun touches your garden is best and reduces the risk of disease.
- If your soil forms a crust make sure you break it to allow the water to penetrate more easily.
Keep on top of weeds
At this time of year weeds grow so fast they can overrun your garden. The trick is to keep on top of them. Hoeing is probably one of the easiest methods. Scratch the surface of the soil around plants to disturb young weeds before they have the chance to establish themselves. Doing this regularly almost removes the need to do any 'real' weeding. It'll save you time and your back and knees will thank you!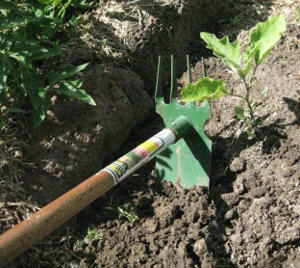 Transplant on cooler days
Transplanting can be very stressful for a plant, so give your plants the best chance by transplanting on cooler days and late in the day.
Pick flowers and vegetables regularly
Picking flowers, fruit and vegetables regularly encourages more growth and reduces the risk of attracting pests to the garden.
What to sow now
There are plenty of choices to sow in summer. Check out our sowing chart for what to sow in your climate.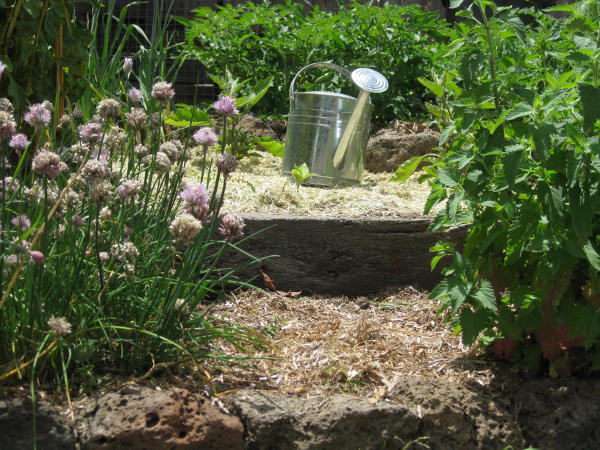 Recent blog posts:
---
Author: The Seed Collection Pty Ltd Date Posted: 16 May 2020
This article covers a few edible plants, from herbs to veggies and floral garnishes, which require the least amount of maintenance and are reasonable to grow in zones most climates.
---
Author: The Seed Collection Pty Ltd | Nat Buttenshaw Date Posted: 5 May 2020
You may think of flower pollination as quite a simple process, however the details are far more complex and there are a large and diverse range of pollinators responsible for successful plant pollination in your garden.
---
Author: The Seed Collection Pty Ltd Date Posted: 5 May 2020
Millipedes are a beneficial part of a balanced garden ecosystem, helping turn dead plant matter into fertile soil. But unfortunately, if other food is scarce, they can start to feed on your plants too.
---
Author: The Seed Collection Pty Ltd | Nat Buttenshaw Date Posted: 4 May 2020
This tropical flavoured jam recipe is a fantastic and easy way to preserve your fresh tomato and passionfruit harvest. It is great for those cold winter's days served on warm freshly toasted bread. Jam makes a fantastic gift for friends family.
---
Author: The Seed Collection Pty Ltd Date Posted: 2 May 2020
As many of you will already be aware, in the last few months we've experience an unprecedented demand for seeds and other gardening products. Throughout this period we've faced many logistical challenges including social distancing protocols and have...
---
View all blog posts
---
Comments (1)
RE: Summer garden tips

By:

Angela Tapara

on 17 March 2016
Godd information for people who are just learning about the garden.
---