It's coming to that time of year when, like us, our tomatoes give one final nod to the dwindling rays of summer by turning out some last minute beauties on their withered limbs. As a way to savour the last of the glorious tomato through a dark and chilly winter, I thought I'd share a recipe to warm the cockles of your heart and your tummy too. It's a tomato chutney that will go with just about anything. It's super simple to make and it's incredibly delicious. Eat it with eggs, eat it by itself on toast, eat it out of the jar, put it with cheese and crackers, add it to a pasta dish - endless opportunities. But the best part is, you can keep it in the freezer until it's tomato time again. Hoozah!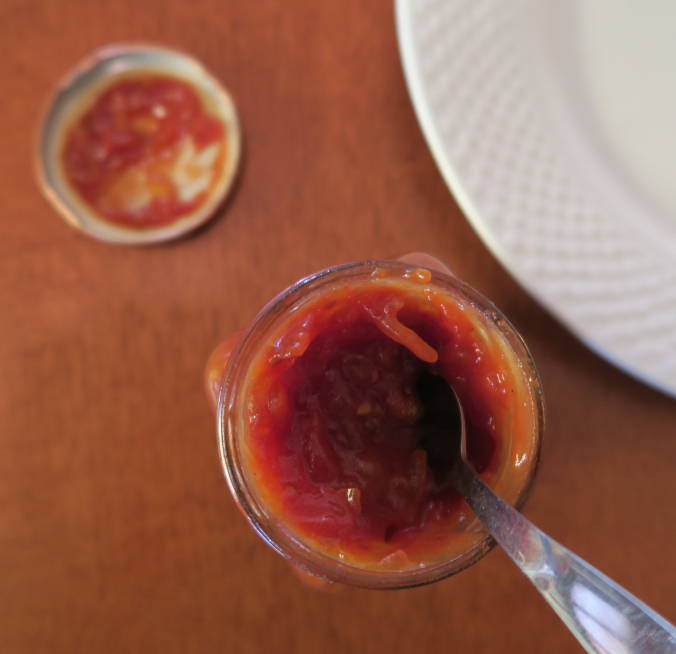 Let's get started!
You're going to need:
A soup or stock pot.
A wooden spoon.
Jars (for the fridge) or air tight containers (for freezing)
This recipe is based on 5kg of tomatoes. If you don't have that much, just adjust the recipe until it suits you. You can make as much or as little as you like.
Ingredients:
1/3 Cup Grapeseed Oil
1 1/2 Tablespoons Mustard Seeds
2 Brown Onions - Diced
5 Garlic Cloves - Crushed.
1 Tablespoon Salt
1 Tablespoon Chili Flakes (this makes it mild, if you want a hotter chutney, add more!)
5 kgs Tomatoes - Chopped.
1/2 Cup Sugar (I use coconut sugar because it gives it a caramel kind of flavour, but feel free to use any type you like.)
1 Jar (220g) Tamarind paste.

How to make it:
Heat the oil in the pot and add the mustard seeds. Cook until fragrant.
Add the diced onion and cook until it turns slightly brown.
Add the garlic, chilli and salt. Cook for about 2 minutes or until garlic is browning.
Add the tomatoes, tamarind and sugar. Simmer until thick and delicious.
Taste and make sure all the flavours are to your liking. For more tartness, add a bit more tamarind. For more sweetness, more sugar. For more spice, chilli. Experiment and see where your chutney creations take you.
That is it. Easy as! Now store in the fridge (it will last about 4–5 days) or in the freezer (all winter long!)
I hope you find this as delicious and as warming as I do. The bustling flavours of this chutney give me summer flashbacks and make me long for the spring and summer growing season again. But, until then, I'll just keep eating my chutney.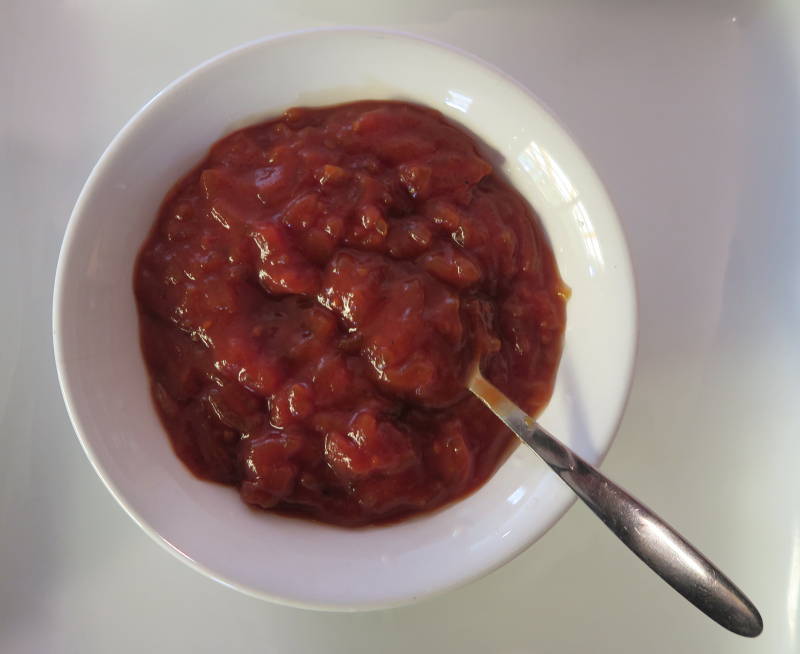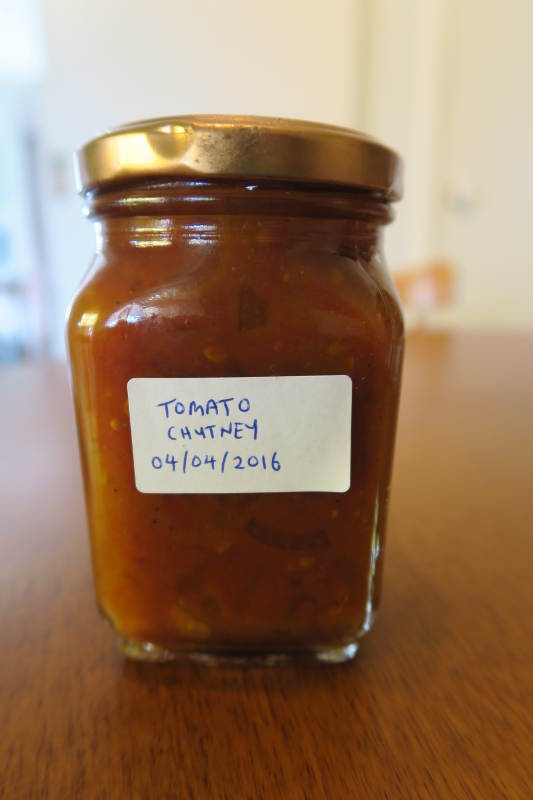 Written by Lauren Eshman.