This article details 2 of the biggest advantages of growing your own food from seed; freshness and value! Did you know you could potentially grow 196kg of fresh food for under $7.00! Wow!
Freshness:
Freshness is probably the greatest advantage of growing your own – especially when it comes to vegetables and herbs. Nothing tastes as good as a tomato straight off the vine in your own backyard.
When you grow your own veggies from seed you also know exactly what has gone into them. As the old saying goes – you are what you eat – so it is important to know if chemicals have been used to grow the plant. By growing from seed you can make your vegetables as organic as you like.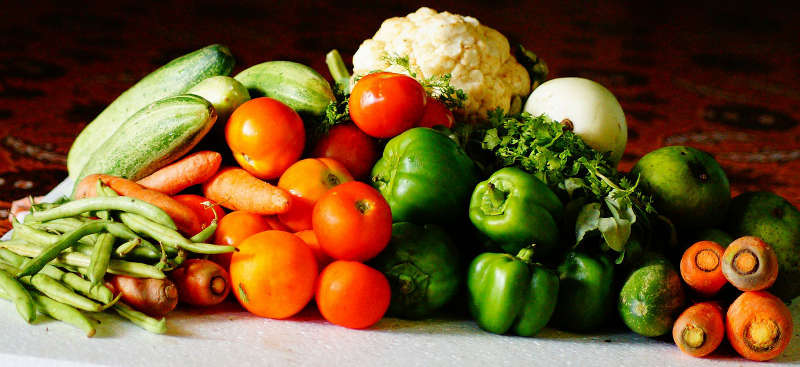 Value - you can cut your food bill by growing from seed!
With the cost of fresh food rising, growing your own vegetables from seed can save your family hundreds, or even thousands of dollars.
An example for a family of four (2 adults and 2 children aged between 12-18 years old):
Should eat at least 492kg of vegetables per year (According to Australian Guide to Healthy Living)
Let's assume an average vegetable retail price of $2.50 per kg
Total vegetable bill would be $1230.00
You could feed your family with just 20 packets of seeds!
It has been demonstrated that with a 5m x 5m vegetable garden, over 500kg of vegetables can be produced, using just 20 packets of seeds. But you don't even need a large garden, as you can grow vegetables and herbs in the smallest of spaces, containers or balconies.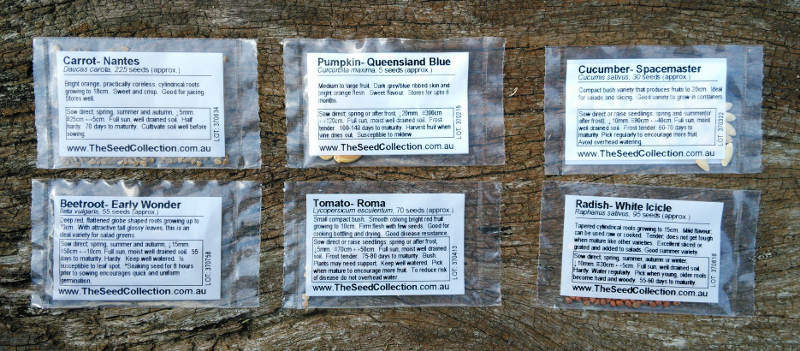 Look at these examples using our seeds:
1 pkt of beetroot seed contains 50 seeds and could yield 15kg = 7c per kg
1 pkt carrot seed contains 200 seeds and could yield 15kg = 7c per kg
1 pkt cucumber seed contains 30 seeds and could yield 30kg = 3.5c per kg
1 pkt radish seed contains 100 seeds and could yield 3kg = 34c per kg
1 pkt tomato seed contains 60 seeds and could yield 48kg = 3c per kg
1 pkt pumpkin seeds contains 5 seeds and could yield 85kg = 2c per kg
That's potentially 196 kg of food for under $7.00!
(Yields could be higher or lower depending on soil quality and what size the crop is harvested. Prices, quantities and other specifics used in this article were accurate at the time of publishing but may change in the future)
Written by John Mauger