Homemade Seed Tapes
Written by John Mauger Date Posted: 28 August 2016
Making seed tapes is easy and fun. It a great way to ensure an even sowing and is a good indoor activity for kids. This method is best suited to larger, easy to handle seeds such as peas, beans and beetroot but with a little patience can also be used for smaller seeds such as carrots and onions.
What you will need:
Seeds
Flour – 1 tablespoon
Water – 1 cup
Ruler
Marking pen or pencil
Newspaper, toilet paper or paper towel
Scissors
Small paintbrush for applying glue (a cotton wool bud or a stick could also be used)
Tweezers (optional)
Method
In a saucepan mix the flour into the water and boil until it thickens into a paste. Set aside to cool.
Cut the paper into strips about 4cm wide. If you are using newspaper the full length of the opened out newspaper should be used. If you are using paper towel or toilet paper, a length of 1 to 2 metres is best, any longer than this becomes hard to handle.
Lay paper strips out on a table in rows. Using the ruler and pencil mark spots on the length of the paper at the recommended spacing for the type of seed you are using. Peas, beetroot or beans would be around 10cm and carrots would be around 5cm.
Using the cooled flour and water paste and your paintbrush/stick, dab a spot of the paste on each measured mark you have made on the strips of paper. Place a seed on each dob of paste and then leave the seed tapes to dry.
To plant just lay the tape in a trench at the right depth, cover with soil and water. Your seedlings will be evenly spaced in rows!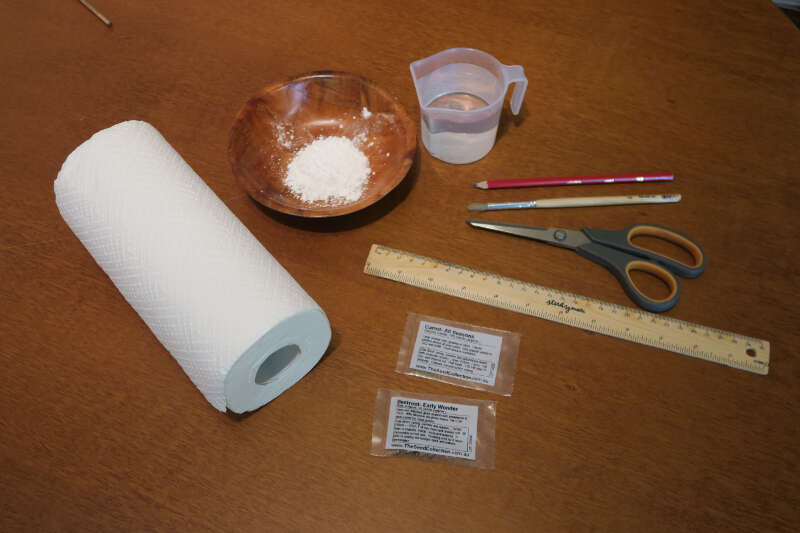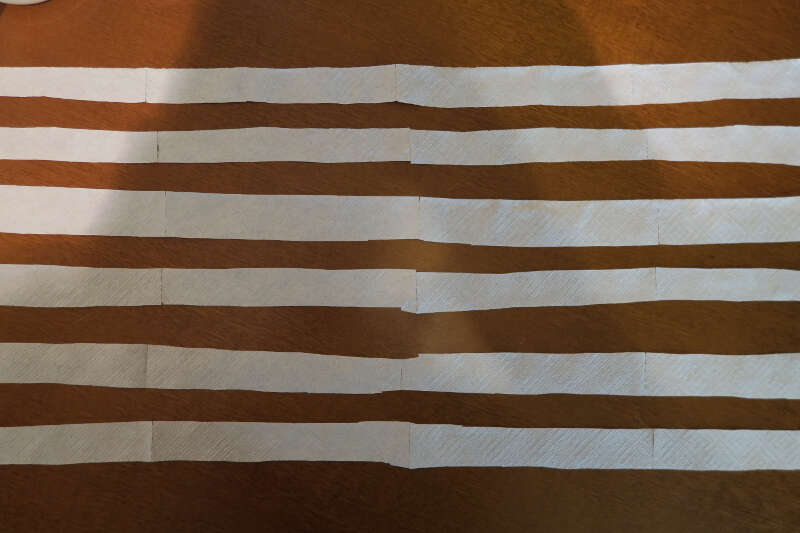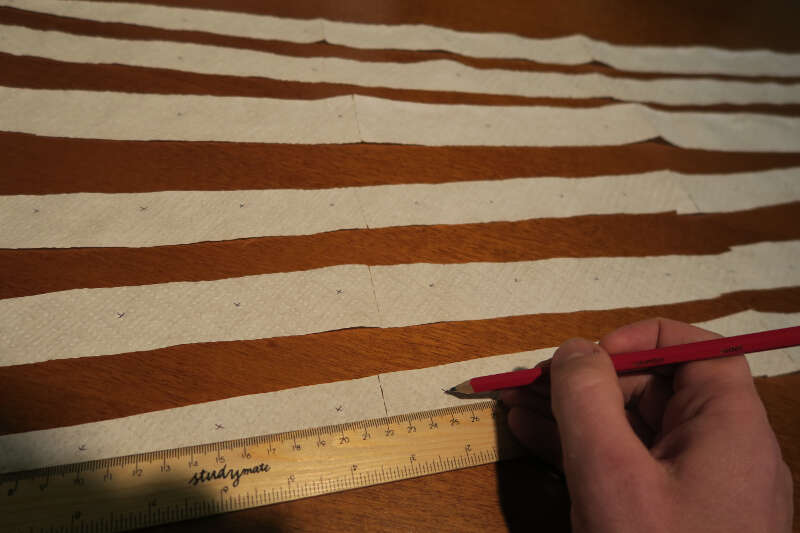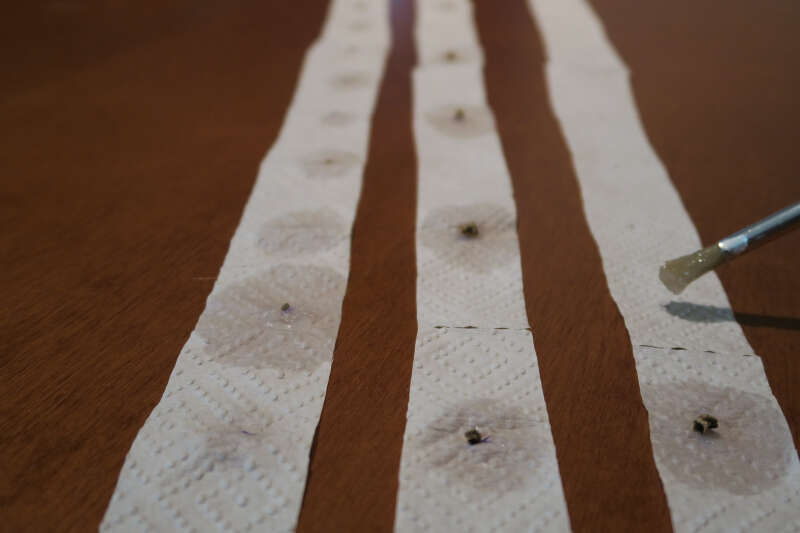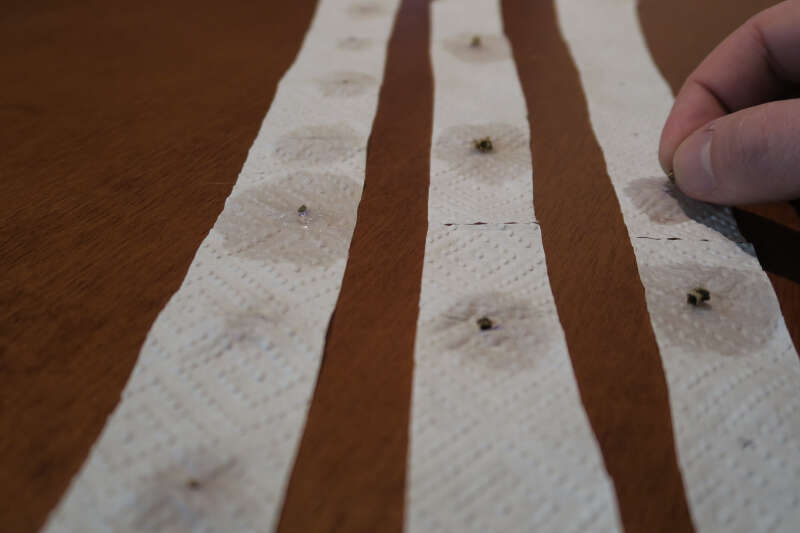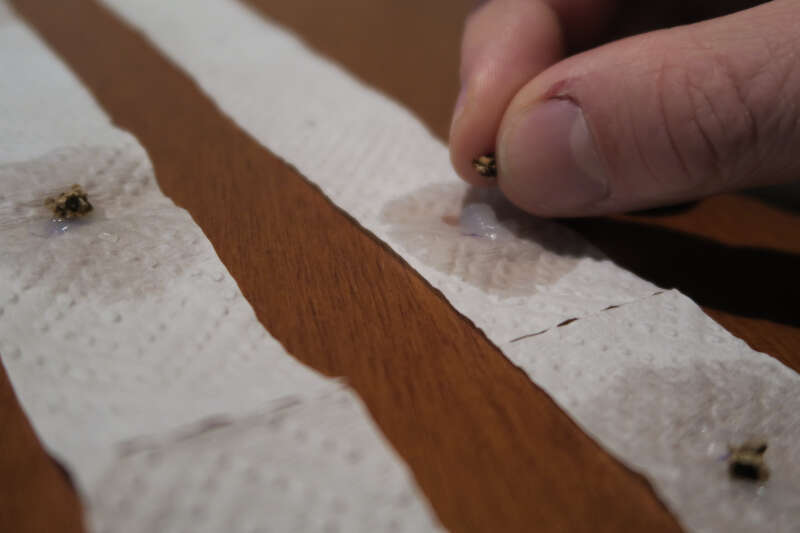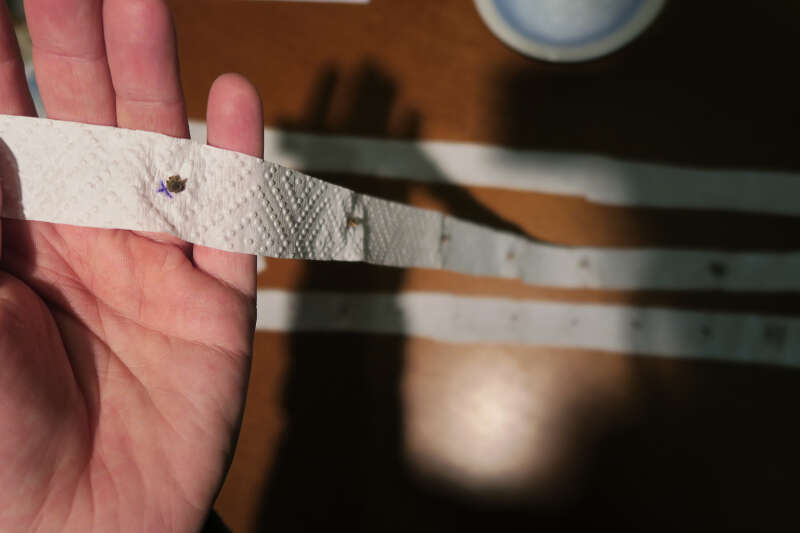 ---
Related blog posts:
---
Author: Jennifer Charlotte Date Posted: 31 March 2017
Sowing tiny seeds can be a daunting task and if not handled correctly can lead to disappointing results. This article discusses many of the challenges tiny seeds cause as well as many methods you can employ to ensure you get the best results possible.
---
Recent blog posts:
---
Author: The Seed Collection Pty Ltd Date Posted: 1 July 2020
Mid-winter is upon us and while the cold weather is often not ideal for spending long amounts of time outside tending to your veggie patch, you might find some of your earlier planted autumn-winter crops are ready for harvest now. If you are harvesting...
---
Author: The Seed Collection Pty Ltd | Nat Buttenshaw Date Posted: 30 June 2020
The Allium family encompasses all of these wonderful vegetables; garlic, onions, leeks, chives, shallots, spring onions, bunching onions and bulb producing onions. With so many varieties to choose from how do you know which one you want to grow?
---
Author: The Seed Collection | Nat Buttenshaw Date Posted: 18 June 2020
Once you have received your seeds, if you are not going to sow them all immediately then you need to think about how best to store them to maintain optimal viability.
---
Author: The Seed Collection Pty Ltd | Nat Buttenshaw Date Posted: 11 June 2020
This super easy recipe produces a thick rich flavourful tomato relish perfect for use at your next barbeque.
---
Author: The Seed Collection Pty Ltd Date Posted: 16 May 2020
This article covers a few edible plants, from herbs to veggies and floral garnishes, which require the least amount of maintenance and are reasonable to grow in zones most climates.
---
View all blog posts
---
Comments (3)
24 January 2017
I love to do this - have always doubled the paper over, but I suppose the flour paste will keep the seeds in place. I like to cover the tape with seed raising mix as it is easier to see where I have planted! It also usually gives the seeds a bit of a start up boost.
---
By:

Lopke Durr

on 4 October 2016
Awesome! I am going to give this a go! Thank you x
---
By:

ian jefferys

on 29 August 2016
I have heard that the subtle gasses emanating by gaseous diffusion from some plastics are toxic to viable seeds and reduce the shelf life of most seeds. Have you checked this factor regarding your current packaging? I have noticed a distinct difference in the long term viability of package stored seeds comparing the retail packs (foil wrapped and gassed) and your own. This is not a criticism but a straight out question. Thanks. Ian Jefferys
---