Are you a flower enthusiast who enjoys growing vibrant blooms to use in bouquets and other arrangements? If so, it's time to think about adding a selection of culinary herbs and visually striking vegetables to your cutting garden. By doing so you can enjoy a culinary harvest while also growing unusual material for floral fillers and accents.
Read on for some great ideas for edible herbs and vegetables to add to your cutting garden. Who knows, you may even become a flower and vegetable grower!
Foliage Fillers: Aromatic Herbs to Delight the Senses
One of the most delightful aspects of growing vegetables is the opportunity to include freshly grown culinary herbs in your diet. Growing even a few herb plants makes them conveniently available at a fraction of the cost of shop-bought herbs, which often sit unused in the fridge. What's more, many herbs make excellent and long-lasting floral fillers that infuse bouquets with delightful fragrances.
Consider adding the following herbs to your cutting garden:
Vegetable Flowers and Fruit: An Array of Colour and Texture for Arrangements
Incorporating flowers and fruit from ornamental vegetables into your floral arrangements adds a creative twist and makes for truly captivating displays. Consider these options:
Artichoke buds and flowers, with their regularly textured and sculptural shapes, make a stunning addition to any floral arrangement or centrepiece. Depending on the variety grown colours range from rich sage green through to deep purple; buds have a vase life of around 5 days. Harvest the unopened buds or let them bloom into vibrant lavender thistle-shaped flowers.
Tomato trusses, whether green or ripe, can be left attached to their stems and used as charming accents in your floral creations. Cherry tomatoes are the easiest to grow and arrange: their bright colours, diminutive size and weeping habit add a playful element to the vase.
Pumpkins and ornamental gourds make excellent centrepieces and can also be wired for use in large arrangements. They're a good option for autumn bouquets and bring warmth and rich colour through the colder months. Baby boo (white), Small sugar (orange) and Kakai (orange striped) are good varieties of pumpkin to grow for decoration.
By adding ornamental vegetables to your cutting garden, you not only expand the diversity of plant material to use in floral work but also open yourself up to the possibility of becoming a dedicated vegetable gardener. Be warned: the experience of cultivating and harvesting your own fresh produce is incredibly rewarding!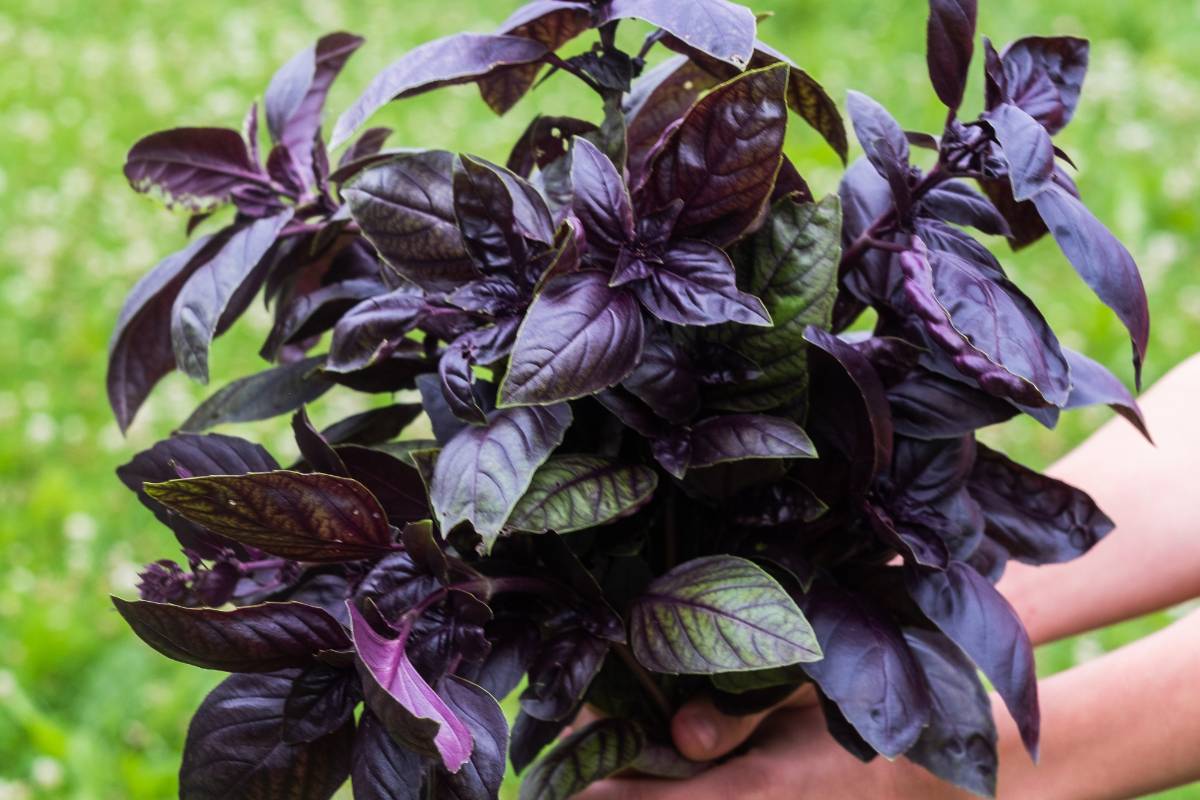 Purple-leaved basil.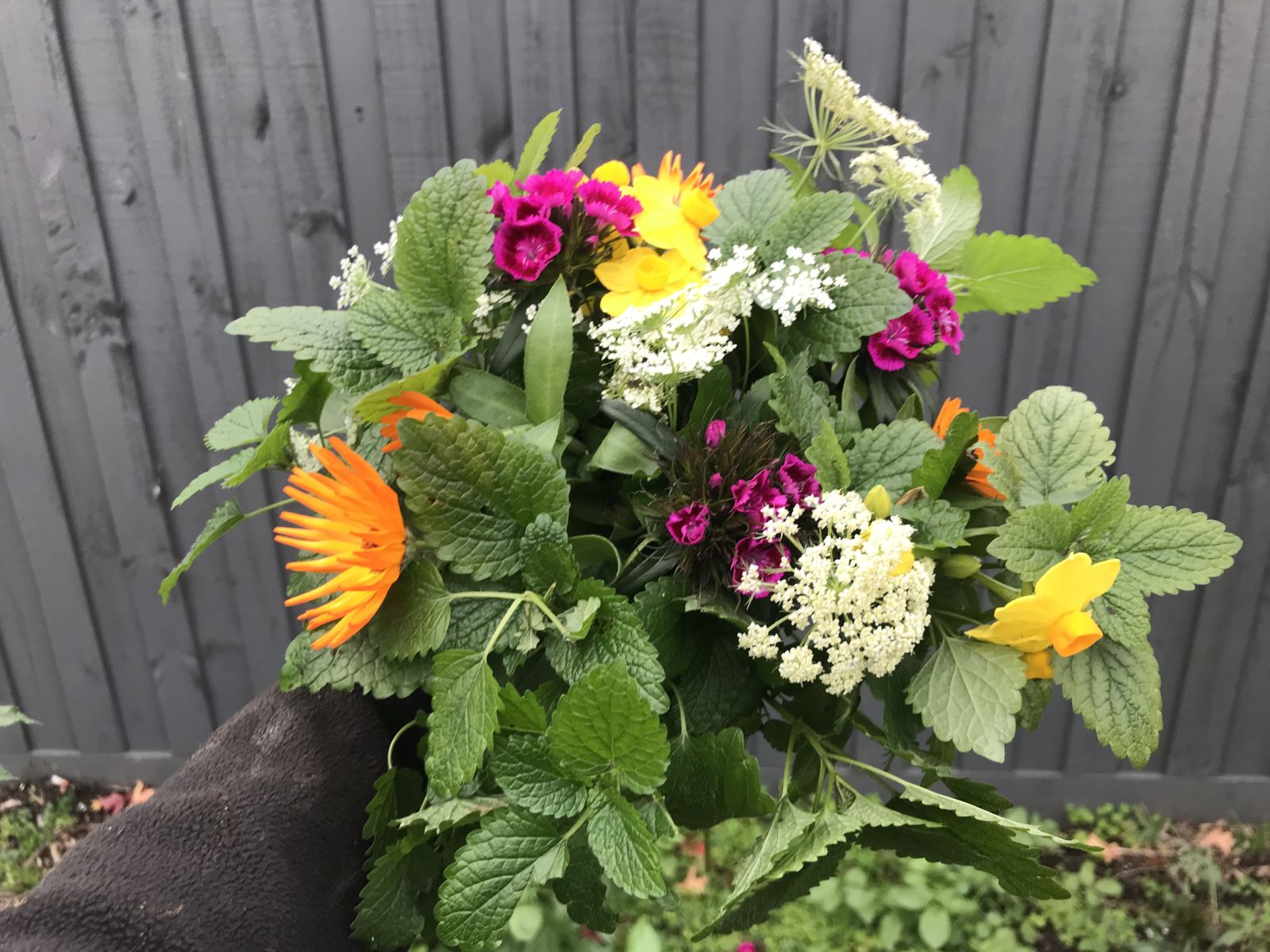 Lemon balm used in an informal bouquet.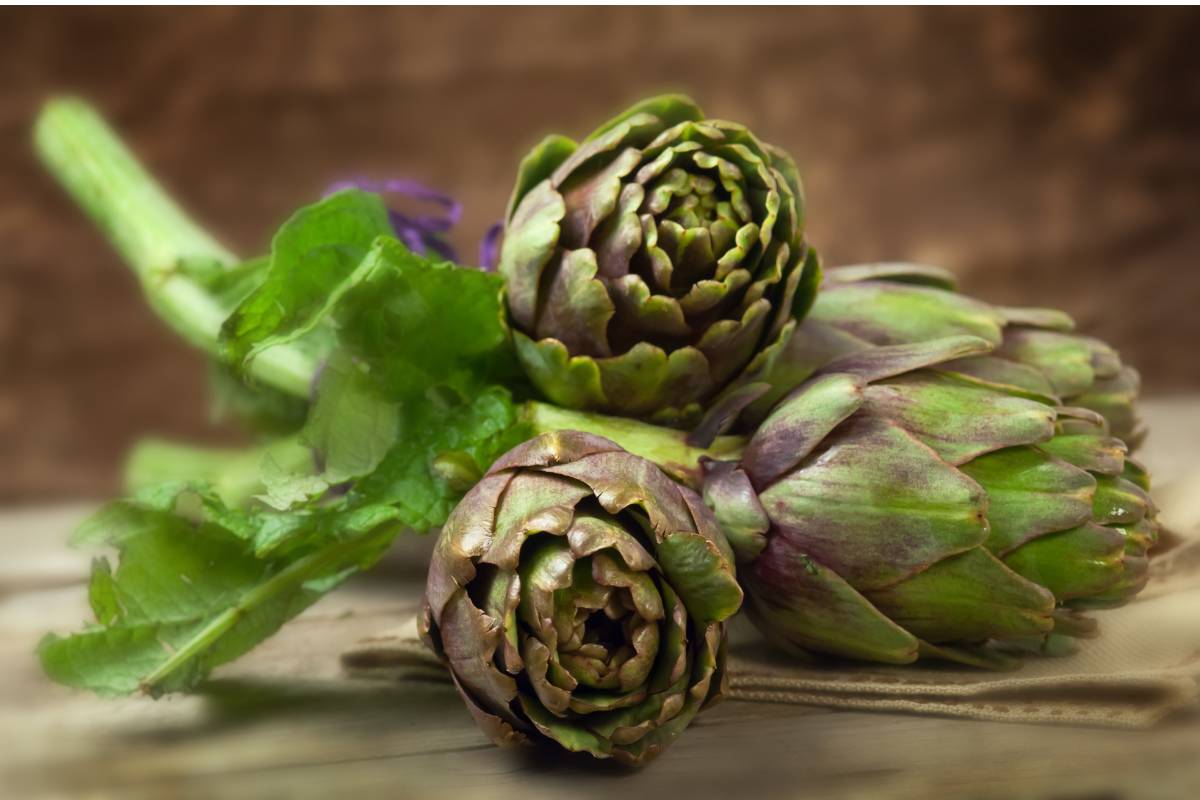 Artichoke buds.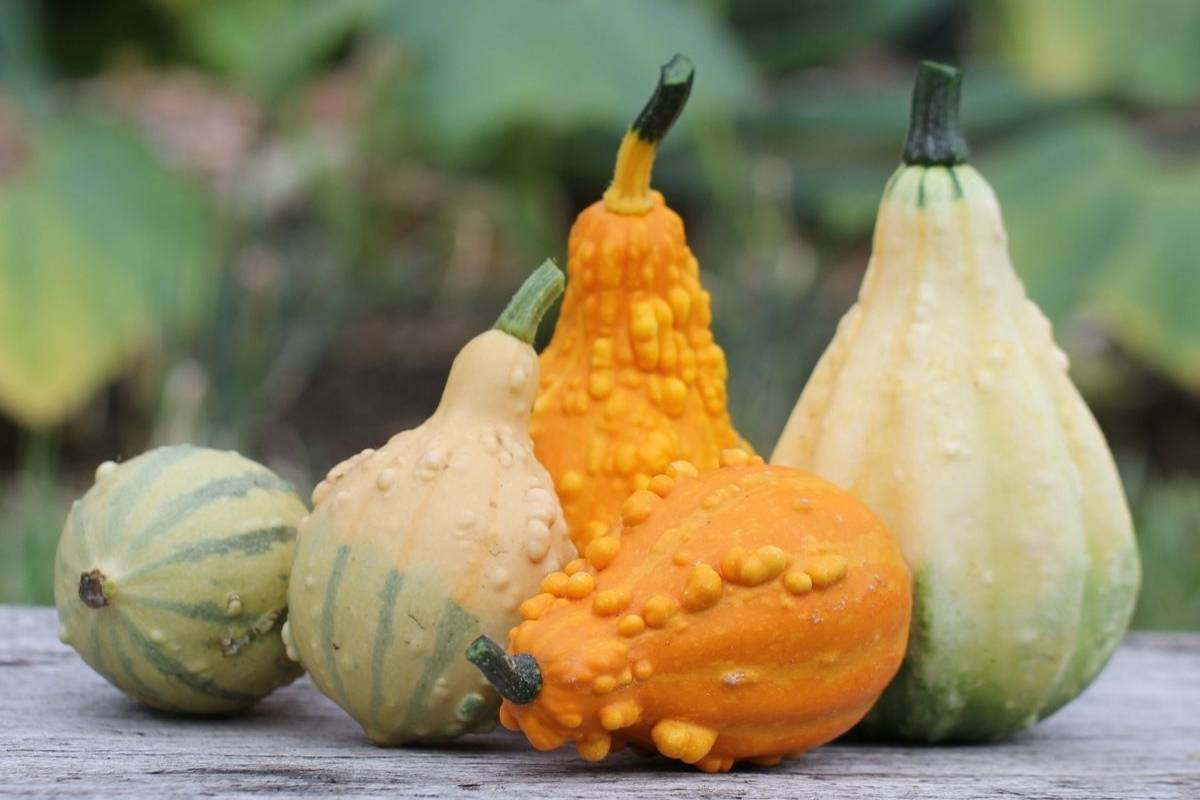 Ornamental gourds.